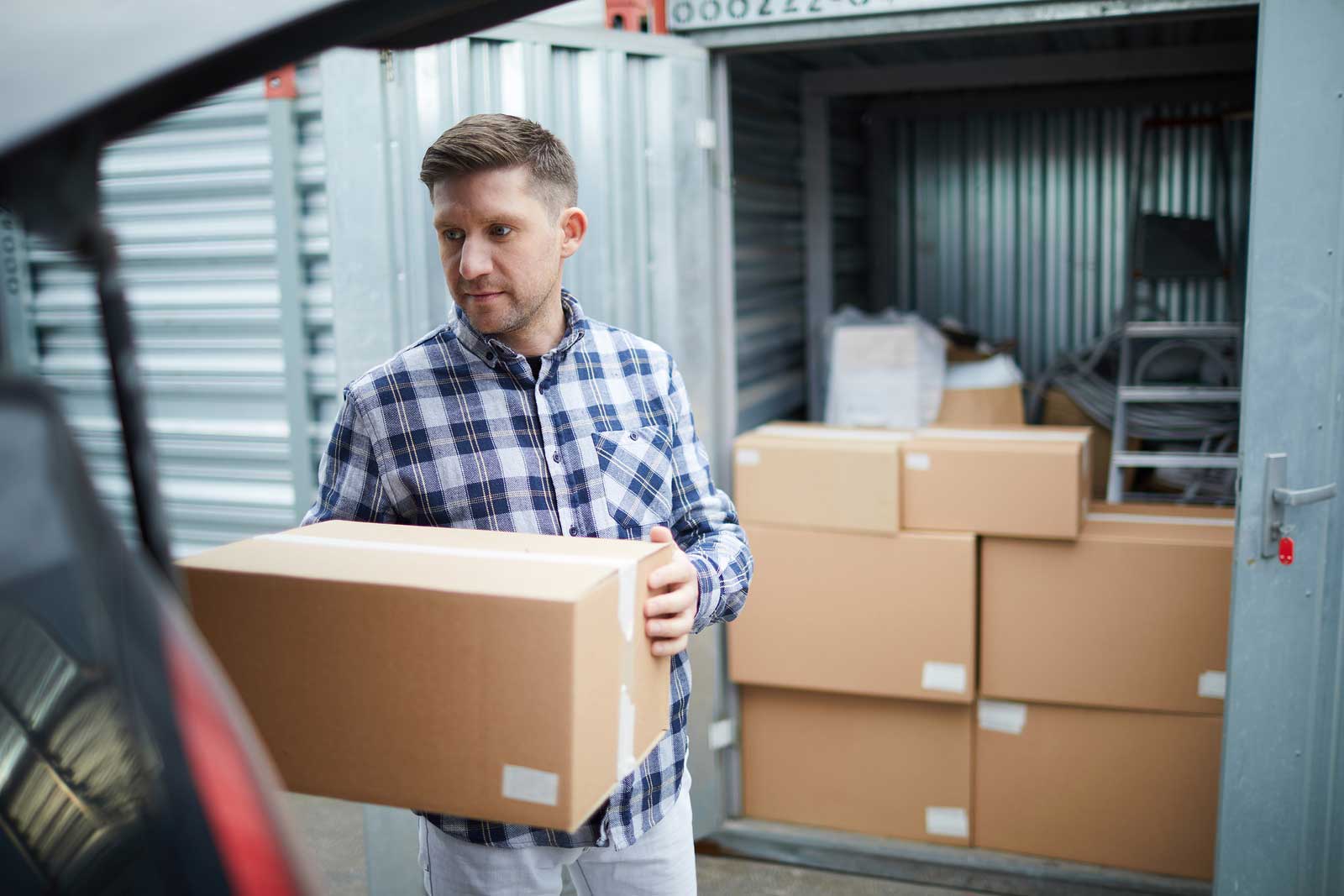 The 5 Most Common Self Storage Myths Debunked
Self storage sometimes gets a bad reputation. People assume the worst about storage units and make assumptions based on things they have heard or seen on TV. When it comes to making a decision about self storage, you have to trust your instincts and do what's right for you.
Ultimately, it's your stuff and what you decide to do with it is completely up to you. Don't let anyone trick you into thinking otherwise. While it can be challenging to take the leap into renting a unit, understanding the common self storage myths will help you make a more informed decision when the time comes.
Self Storage Myth #1: My Items Won't be Safe
False! When you choose a high-quality storage unit, your items are often monitored around the clock. Cheaper units may leave your valuables at risk, but by choosing the right facility, you can rest assured your belongings will be monitored 24/7 with video cameras.
Self Storage Myth #2: Renting a Unit is a Long Term Commitment
False! Again, it all comes down to the company you choose to rent from. If you go with a company that has proven customer satisfaction and is an industry leader in self storage, you can rest assured you're the boss. You can choose to rent units on a short or long-term basis, depending on your individual needs. Some storage facilities, like StorageMart, even offer you one month rent-free.
Self Storage Myth #3: Getting a Storage Unit Makes Me a Hoarder
Wrong again! There are thousands of reasons people choose to rely on self storage. Many people use self storage as a shot-term solution during a move. It's a great way to take inventory of possessions and decide what is needed in the new space.
Self storage is also a practical solution for downsizing, relocation, going away to college and making room for a new baby.
Self Storage Myth #4: Storage Units are Dirty and Attract Pests
Nope! All quality self storage units are designed to protect your valuables. This means units that are temperature controlled, clean, and well-lit. By choosing a storage facility that offers these things you are more likely to retrieve your items in the exact condition you left them in.
Plus, as long as you adhere to the guidelines in terms of what is prohibited from self storage, you should have no issues with attracting any unwanted guests in your storage unit.
Storage Myth #5: You can Live in a Storage Unit
False! It is not legal to reside in a storage unit. If times get tough, self storage containers are ideal for making it easier to downsize to a smaller place. This allows you to save money on rent and prevent you from paying for additional garage space. However, the law strictly prohibits anyone from residing in a rented storage unit.
Bonus Storage Myth #6: There are Hidden Treasures in Abandoned Storage Units
Not usually! While it's fun to imagine that discarded storage lockers are full of valuable treasures just waiting to be discovered, this is highly glamorized for television. Very rarely is a storage unit left with items that have significant cash value. So while it's fun to pretend, it's more than likely not going to be a reality.
One thing is for certain. Self storage has a lot of common misconceptions surrounding it. If you are still unsure if self storage is the right choice for you, consider contacting StorageMart. We can walk you through your concerns and help you find the right option for your needs.
FIND A FACILITY NEAR YOU!
Exclusive discounts when you reserve online
Still have questions? Check out our FAQs.
View FAQ
Learn self storage tips from the experts at StorageMart
Read this helpful guide from StorageMart to improve your quality of life with self storage.