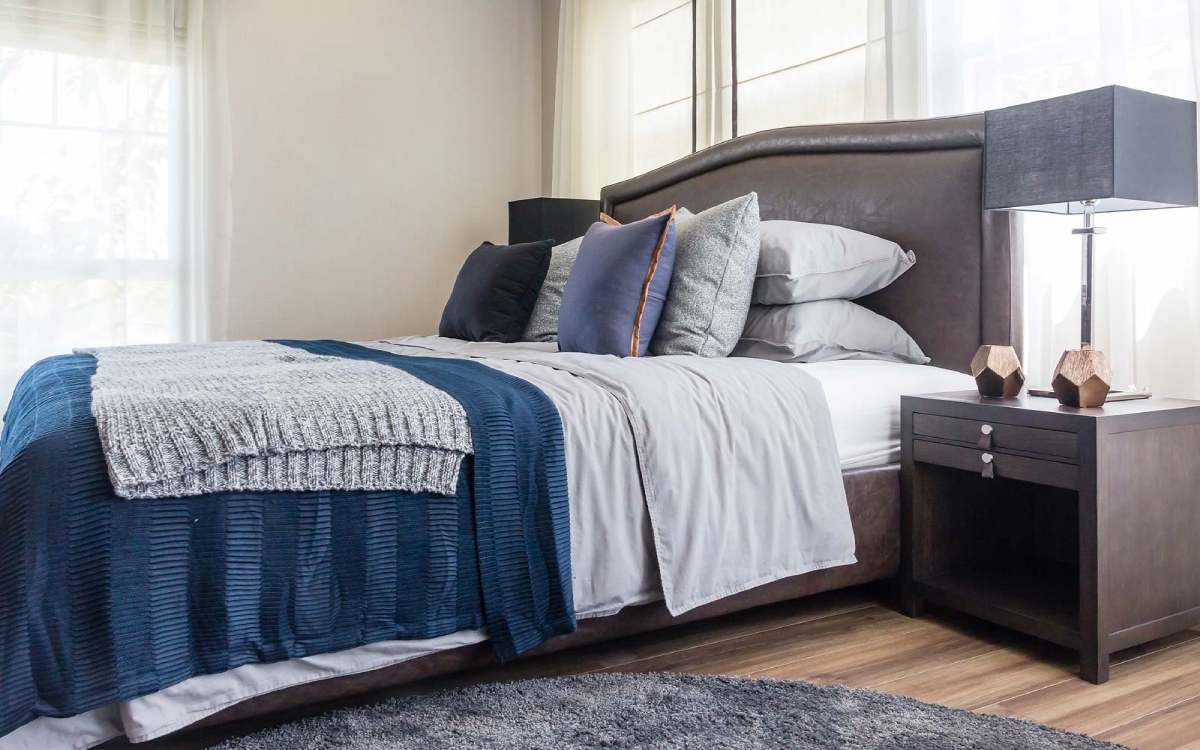 How to Use a Storage Unit When Staging Your Home
It's no secret that home staging can enhance the look of your home. Strategically-placed furniture and décor items can make your home much more appealing for home buyers. However, when staging your home for sale, the question remains: What do you do with your existing household items and furniture?
Using self storage to sell your home and ultimately, de-clutter your space, is a viable option. You can easily put your belongings in self storage temporarily to stage your home exactly how you want – or how the professionals deem necessary. Learn how to maximize your time and safeguard your household items with these tips for using self storage for home staging.
Using Self Storage to Sell Your Home
As you begin to assess your belongings, consider these tips for using self storage to sell your home.
Assess Your Collections: If you are working with a home staging company or planning to stage your home yourself, begin by determining what items you need to put in self storage. Measure all furniture and bulky artwork or boxes so that you can then determine the right space you need for a self storage unit.

Select a Storage Unit: Once you have a clear idea of the measurements of your household items, work with a specialist from StorageMart to determine the exact size unit you need. You can also reserve a spot online and view available locations.

Consider Climate Controlled Units: If you have household items that need protection from extreme cold or hot temperatures, consider a climate controlled self storage unit. Boxes with family heirlooms, non-perishable food, or even family photos need extra protection from the elements.

Pack Carefully: Large furniture items, power tools, and gardening essentials may need to be dismantled before you store them. Therefore, it's crucial to break down bulky pieces and store extra screws and small parts in a clear plastic bag. Next, wrap all furniture and household items carefully with bubble wrap or storage blankets to reduce the risk of damage during transport.

Begin Staging: Once you have moved your large furniture, kitchen items, and household décor into self storage, you'll find that using self storage to sell your home is easy. Simply start moving in the staging essentials and decorate your home to entice potential buyers.
Tips for Staging a Home
Even if you have eccentric taste or like bold colors, the key to staging your home for sale is to appeal to the average buyer. Consider these tips:
Focus on making your bedroom look like a sanctuary with a fluffy comforter and throw pillows

Amplify the lighting in each room by adding mirrors to your walls

Incorporate large canvas artwork into your home décor as a focal point in each room

Don't forget about bathrooms when decorating with vases and flowers

Opt to include scented candles to your home to create a warm ambience
Choosing the Right Self Storage Unit When Staging Your Home for Sale
Find ample space for your excess household items and furniture by using self storage to sell your home. Consider the spacious units, as well as climate control units available from StorageMart. When you reserve a spot online, you can choose from small (20 to 80 square feet), and medium (81 to 150 square feet) to large (151 to 300 square feet) units for your old toys.
Selecting a Storage Unit with StorageMart
When staging your home for sale, consider the spacious options available from StorageMart to store antiques, family heirlooms, photos, and bulky outdoor tools. StorageMart has facilities that offer you the space and even climate controlled environments to maximize the lifespan of your old toys and your household furnishings. Find a StorageMart location in the United States, the United Kingdom, or Canada, and reserve a unit online today.
FIND A FACILITY NEAR YOU!
Not sure what size you need? Try our storage size guide.
Exclusive discounts when you reserve online
Still have questions? Check out our FAQs.
Learn self storage tips from the experts at StorageMart
Read this helpful guide from StorageMart to improve your quality of life with self storage.