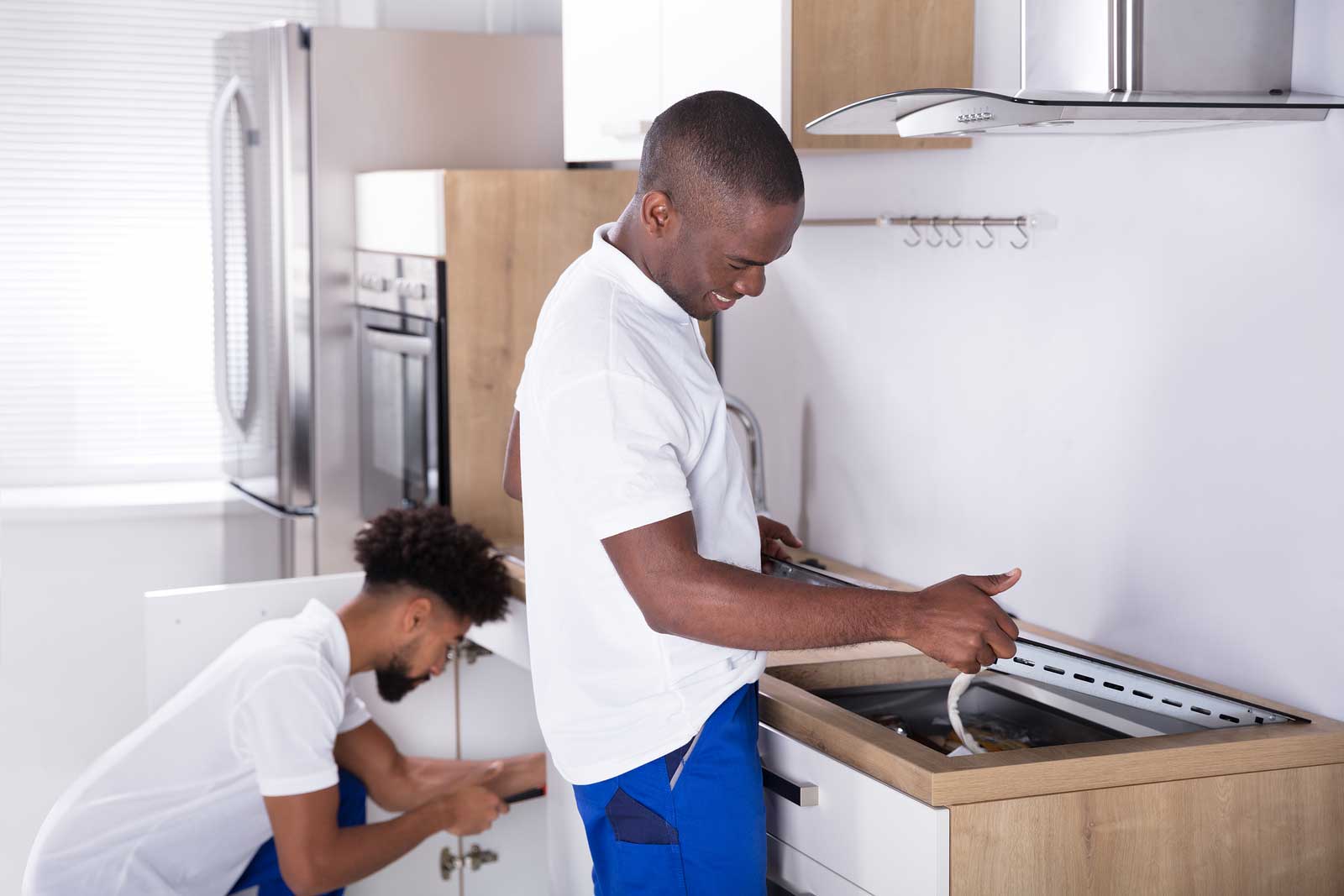 How to Prepare a Stove for Storage
It seems simple to just unplug an appliance and move it onto the moving truck for storage. However, proper preparation is necessary for storing an oven. In fact, the more time and effort you put into preparing your stove or oven for transport, the better the condition of the appliance is in when you need it for future use.
Learn how to move your stove or oven and prepare it for storage in a storage facility with these comprehensive tips.
Learning How to Store an Oven in a Storage Unit
Whether you need to store an oven or stove temporarily during a kitchen remodeling project or you are in between homes and need a safe place for this appliance, take the necessary steps to prepare for the big move.
Gather Supplies: Anticipate the supplies you will need for storing an oven by gathering rags and cleaners, a vacuum, blankets for covering the appliance, measuring devices, moving tape and a dolly.

Read the Owner's Manual: Refresh yourself on the inner workings of your stove or oven by pulling out the owner's manual. You may find helpful tips in an oven's owner's manual that may alert you to potential dangers.

Measure the Unit: Measure all sides of your oven and stove before preparing it for transport. This way, you can ensure the unit will fit through the doors of your home. Measuring also helps you to anticipate the best place to store the stove or oven on a moving truck and in a self storage unit.

Disconnect the Oven: An electric stove or oven requires you to remove the power cords at the back of the unit. However, if you have a gas-operated stove or oven, it's best to enlist the help of a professional. It is necessary to turn off the gas valve and flip the circuit board switch in your home to safely disconnect hoses from your gas-operated stove or oven.

Disassemble Main Components of the Appliance: Avoid losing any major components of your oven or stove during transport by removing parts that could potentially come loose. For example, temperature dials, gas taps and oven grates should be packaged separately when storing an oven.

Secure the Oven Door: Avoid potential hazards when learning how to store an oven in a storage unit by securing the oven door. You can use packing tape to ensure the door is secure.

Cover the Unit: Before loading your oven and stove onto a dolly, cover the appliance in thick blankets secured by bungee cords, ropes or packing tape. Avoid using bubble wrap or plastic wrap as these types of coverings can trap moisture while the stove or oven is in a self storage unit.

Store Upright: Your oven and stove is designed to be stored and used in an upright position. Make sure that you have enough room on the moving truck and in your self storage unit for the appliance to remain in its natural state.
Tips for Packing Your Pots and Pans
While it's common to pack dishes and glass items with packing paper or bubble wrap, pots and pans require less materials. When packing up these kitchen essentials, consider these tips:
Avoid packing all of your pots and pans in one box – a medium-sized box works best so the structure is not too heavy to move into a self storage unit

Place flat pans, such as cookie sheets on the bottom of the box and stack pots from large to small inside one another to save space

Wrap all glass lids for your pots and pans separately with packing tape or bubble wrap
Selecting a Storage Unit with StorageMart
Preparing for the task of storing an oven requires you to carefully plan how you want to preserve this expensive and heavily-used appliance. Maintain the condition of your stove and oven with premium units available from StorageMart. Each storage facility offers spacious options and our staff is ready to assist you in finding a temporary or permanent home for your prized possessions. Find a StorageMart location in the United States, the United Kingdom, or Canada, and reserve a unit online today.
FIND A FACILITY NEAR YOU!
Not sure what size you need? Try our storage size guide.
Exclusive discounts when you reserve online
Still have questions? Check out our FAQs.
Learn self storage tips from the experts at StorageMart
Read this helpful guide from StorageMart to improve your quality of life with self storage.