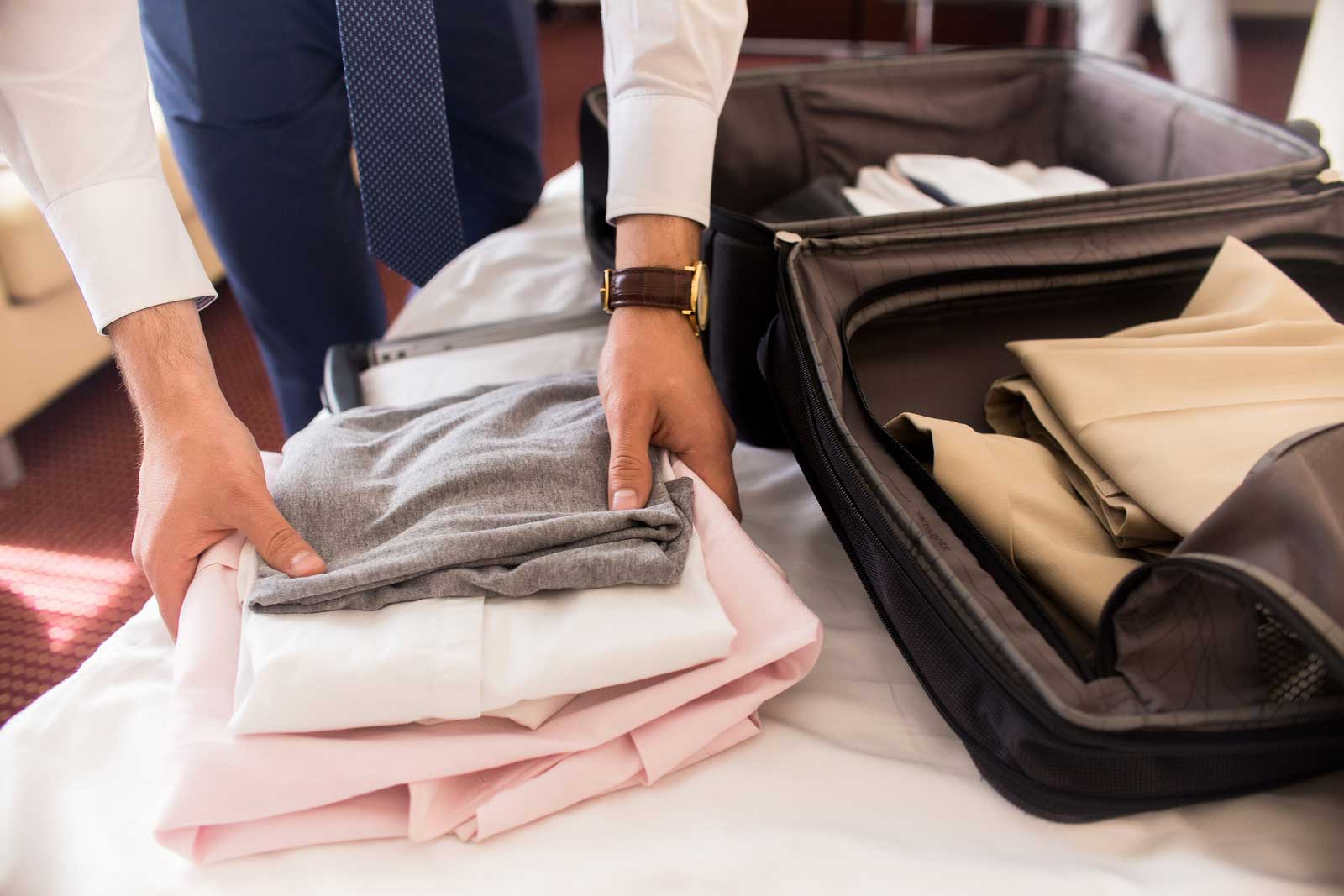 How to Prepare Clothing for Self Storage
The clothing you own is something you want to preserve in any season. From those trendy winter sweaters to comfortable summer shorts, determining clothing storage ideas can help you to maintain the condition of your seasonal wardrobe. In addition, you may have clothing items, such as handmade baby rompers you want to hang on to for future generations.
When determining clothes storage ideas, it's crucial to make sure that you have properly packed and prepared your fabrics for future use. Make sure your clothing is clean, sealed and packed carefully for short-term or long-term storage when you are needing extra space in the off-season or preparing for a move.
Clothing Storage Ideas
If your closets are overflowing and you need to find a temporary home for your off-season belongings, you an preserve the condition of each item with these tips.
Launder All Items: The last thing you want is to unpack your clothing from a self storage facility, only to find them full of stains and odors. Spend time before you even begin to pack washing and drying each clothing item. Treat with stain remover if necessary or opt for dry cleaning for your suits and dress shirts.

Consider Vacuum Sealing: While your casual clothes may not beg the need for vacuum sealing, your expensive suits, dresses and slacks may last longer if you take the extra step. When you vacuum seal fabrics, you are compressing the fibers, which can extend the life of your clothing. Vacuum sealing can also serve as a space saver when you are trying to maximize space in your self storage unit.

Use Plastic Containers: Cardboard boxes may be more accessible; however, you run the risk of damaging your clothing if you don't store them in airtight containers. Carefully fold your garments and pack tightly in a plastic tub with a lid to eliminate any odors from seeping into your fabrics.

Say "No" to Mothballs: A common misconception is that inserting mothballs into boxes and tubs helps preserve items and deters small rodents from damaging your clothing. However, mothballs can leave your clothing smelling awful, which will require you to re-wash each item or even have to discard if the odor is not removable.

Store Within Reach: Especially if you need clothes storage ideas to free up space in your home, it's important to place seasonal clothing within reach in a self storage unit. Avoid placing heavy appliances on top of your plastic tubs filled with clothing so you can easily stop in and grab the items you need.
Tips for Packing Clothing
Avoid the risk of finding your clothing stored full of wrinkles. Instead, pack up your clothes by folding using these tips:
Maximize your space by smoothing out wrinkles and rolling each clothing item

Fold jeans in half lengthwise to minimize creases

Instead of rolling up socks, fold them in half and place in small holes between other clothing items
Choosing the Right Self Storage Unit for Clothing
When it comes to clothing storage ideas, you want a facility that offers ample space to help you de-clutter your home or allow for temporary or long-term storage. Consider the spacious units, as well as climate control units available from StorageMart. When you reserve a spot online, you can choose from small (20 to 80 square feet), and medium (81 to 150 square feet) to large (151 to 300 square feet) units for your old toys.
Selecting a Storage Unit with StorageMart
Your clothing is often expensive and something you want to preserve, which is why you need a self storage unit that keeps your delicate fabrics safe and secure. Consider clothing storage ideas that help you to maximize your space. StorageMart has facilities that offer you the space and even climate controlled environments to maximize the lifespan of your old toys and your household furnishings. Find a StorageMart location in the United States, the United Kingdom, or Canada, and reserve a unit online today.
FIND A FACILITY NEAR YOU!
Exclusive discounts when you reserve online
Still have questions? Check out our FAQ.
View FAQ
Learn self storage tips from the experts at StorageMart
Read this helpful guide from StorageMart to improve your quality of life with self storage.