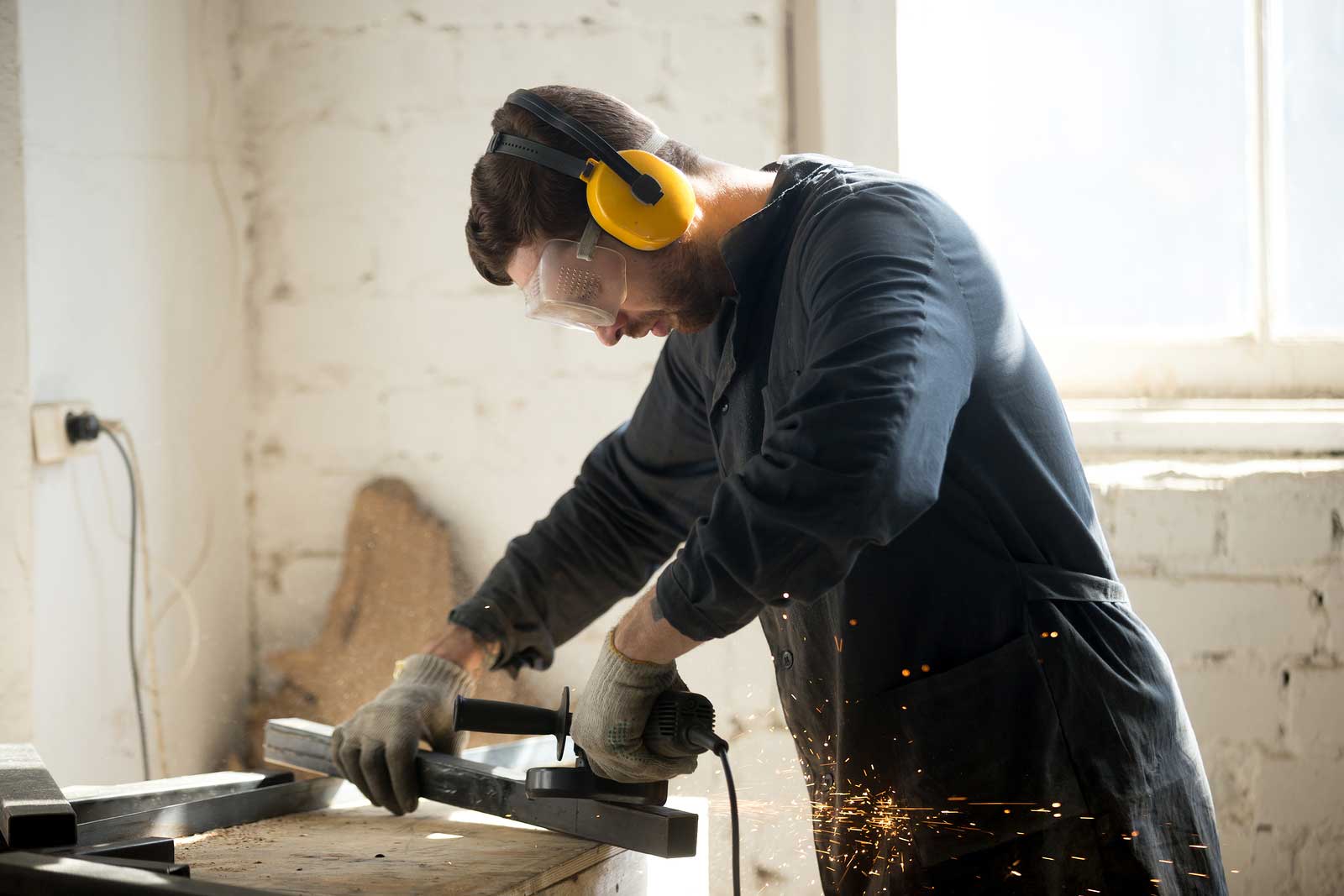 How to Prepare Power Tools for Self Storage
Whether you are a professional contractor or an avid handyman, your power tools are at the cornerstone of what you do on a daily basis. From electric screw drivers and sanders to ceramic tile cutters and air compressors, you've made a solid investment in your power tools and need to make sure they are secure and safe at all times.
If a move, relocation, or remodeling project has you wondering how to approach power tool storage, StorageMart is here to help. Learn how to keep your treasured tools in the best shape while stored.
Tips for Storing Power Tools
You won't have to worry about the condition of your power tools when heeding these tips:
Protect Your Power Tools From Dust: You need your power tools to work at a premium level, so when a move or remodeling project prompts you to consider power tool storage, it's crucial that you wipe down all tools and parts to remove dust, dirt, and grime. Build-up can significantly impact the performance of your equipment when you eventually remove them from even a climate controlled storage for power tools.

Dismantle Large Tools: Finding a box to fit your power tools may not be very easy if you are storing large items. Simplify the process by dismantling large equipment. If you have the original boxes for each power tool, pack the tools in these boxes with parts fitting perfectly into the dividers.

Allow for Cushioning: Protect yourself from harm and your power tools from potential damage by packing your equipment in boxes with ample cushioning. Attach protective cases over sharp edges and saws, and fill the gaps in your boxes with bubble wrap, blankets, or cushioning material.

Store Carefully: Mark each box with a label that displays the contents so you can easily identify your power tools when it's time to unload your storage unit. Power tool storage involves also making sure each box is placed carefully on the floor of the storage unit. Avoid placing heavy boxes on top of your tools to minimize the risk of damage or loose parts coming unhinged.

Minimize the Load: The last thing you want to do is throw your back out while storing power tools. Make sure each box contains just one or a few lightweight tools so that you can easily manage the boxes while moving items.
The Benefits of Climate Controlled Storage for Power Tools
It's likely you have quite a bit of money wrapped up in your tool collection. When storing power tools, consider the benefits of using a climate controlled storage unit. Climate controlled storage units:
Protect equipment from harsh temperatures

Prevent the risk of power tools getting too hot or cold while not in use

Eliminate the risk of rust, bacteria, or mold forming
Choosing the Right Self Storage Unit for Your Power Tools
When you're considering how to begin preparing for power tool storage, it's important to guage the options available. When you choose StorageMart, you have plentiful options, such as units that range from small (20 to 80 square feet), medium (81 to 150 square feet), and large (151 to 300 square feet). StorageMart also offers climate controlled units designed to keep your belongings secure during extreme cold or hot temperatures.
Selecting a Storage Unit with StorageMart
Power tool storage doesn't have to cause you stress. In fact, when you take the time to carefully pack, move, and store your treasured tools, you can safeguard your investment and keep your tools in prime condition. Premium units available from StorageMart include spacious options and our expert staff is ready to assist you in finding a temporary or permanent home for your prized possessions. Find a StorageMart location in the United States , the United Kingdom , or Canada , and reserve a unit online today.
FIND A FACILITY NEAR YOU!
Exclusive discounts when you reserve online
Still have questions? Check out our FAQ.
View FAQ
Learn self storage tips from the experts at StorageMart
Read this helpful guide from StorageMart to improve your quality of life with self storage.