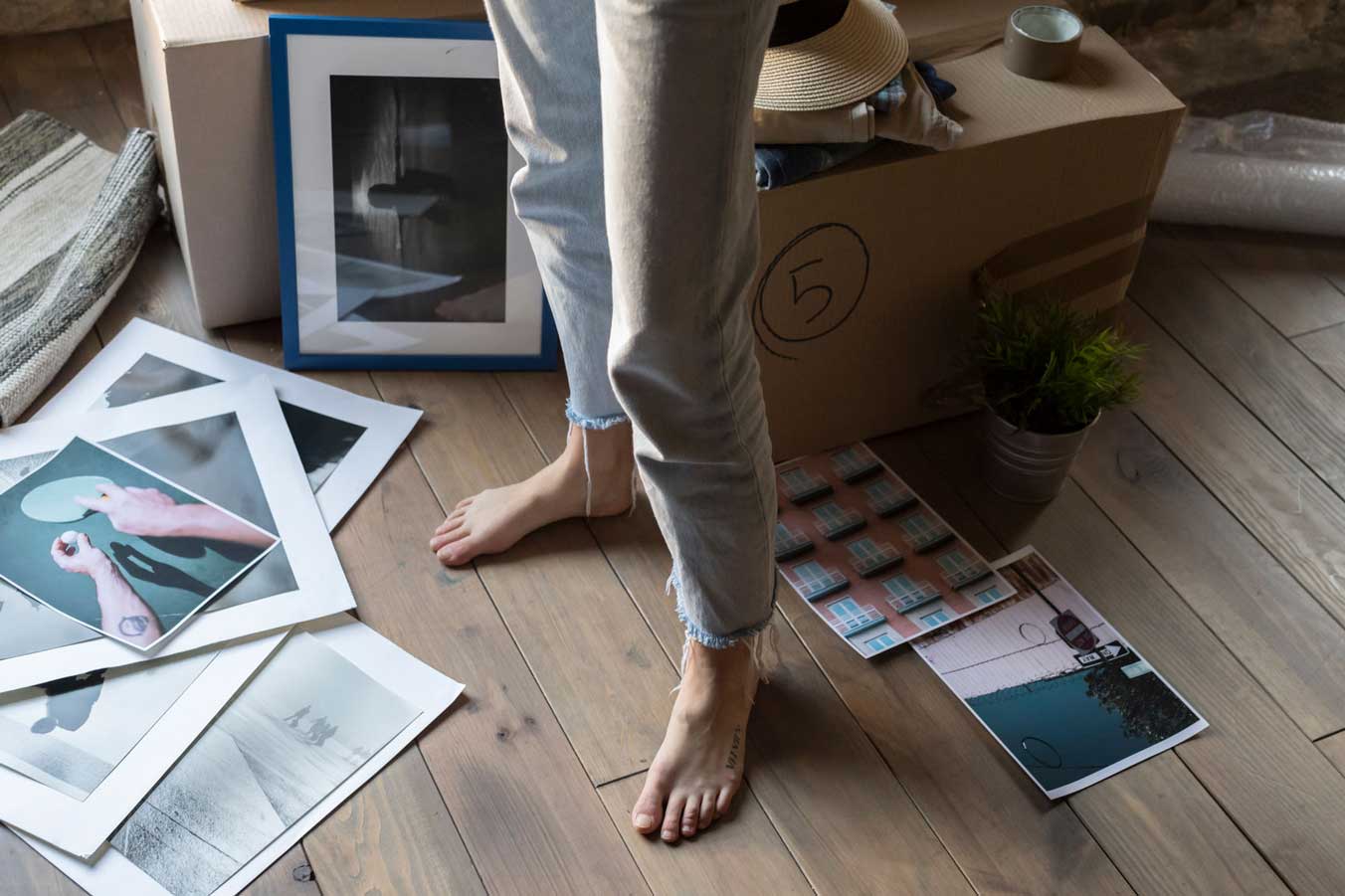 How to De-Clutter and Get Organized at Home with Self Storage
It never fails that the moment you think you have your home organized, you acquire more stuff. Whether you have excess furniture that does not fit well in your living room, or an overabundance of kitchen items you are not using, it helps to get tips for decluttering your home.
Consider self storage for home organization short-term or long-term. When storing your household belongings, antiques, family heirlooms, or even gardening tools in self storage, you can free up space in your home and garage for living. Start by assessing these home organization tips.
Tips for Decluttering Your Home
Imagine having a home that is free from clutter, and allows you to entertain without hesitation. With these home organization tips, you can achieve just that.
Take Inventory of Your Belongings: In order to determine what items you need and what items you plan to place in self storage, begin by taking inventory of what you have. Consider creating categories, such as family heirlooms, important documents, excess furniture, and unused items. Toss away or donate the unused items and then plan to pack up and move those excess items you want to hang on to for self storage.

Assess the Value: Are you hanging onto something because it means something to you, or because you think you should hang onto it? Chances are that you probably have some items that are of little value that can be removed from your home. If you can't yet find the will to donate the items, start collecting some boxes so you can store them in self storage.

Start With Just One Room: The process of decluttering your home may be much more long term than you anticipated. If you're feeling overwhelmed, start with just one room. Go through boxes, closets, and drawers to find items you no longer need or items you want to store. When you have one room completed, you can then focus on another room in your home.

Create Storage Zones: When eliminating household items from your home, you'll want easy access to things you may need in the future. As you are packing up items for self storage, consider creating storage zones. For example, pack only kitchen items, utensils, and silverware in one box and label it so you can find it easily in a self storage unit. Next, pack carefully by wrapping each item in packing paper and inserting bubble wrap or storage blankets in each box.
Tips for Packing Up Furniture
Bulky furniture may appear to be difficult to store, but if you take the right approach, you can easily move that oversized couch or sofa into a self storage unit with these tips:
Dismantle large furniture if possible by removing couch legs or breaking down bed frames to save space

Clean all furniture before moving so it is free from stains or moisture

Wrap dressers, nightstands, coffee tables, and sofas with a large blanket secured by packing tape

Resist the urge to store mattresses upright since the springs and inner workings may shift while in self storage
Choosing the Right Self Storage Unit for Home Organization
Find the space you need when removing furniture, boxes, and home décor from your apartment, condo, or house. Consider the spacious units, as well as climate control units available from StorageMart. When you reserve a spot online, you can choose from small (20 to 80 square feet), and medium (81 to 150 square feet) to large (151 to 300 square feet) units for your old toys.
Selecting a Storage Unit with StorageMart
When finding ways to declutter your home, StorageMart is the solution for self storage for home organization. StorageMart has facilities that offer you the space and even climate controlled environments to maximize the lifespan of your old toys, family heirlooms, and your household furnishings. Find a StorageMart location in the United States, the United Kingdom, or Canada, and reserve a unit online today.
FIND A FACILITY NEAR YOU!
Not sure what size you need? Try our storage size guide.
Exclusive discounts when you reserve online
Still have questions? Check out our FAQs.
Learn self storage tips from the experts at StorageMart
Read this helpful guide from StorageMart to improve your quality of life with self storage.