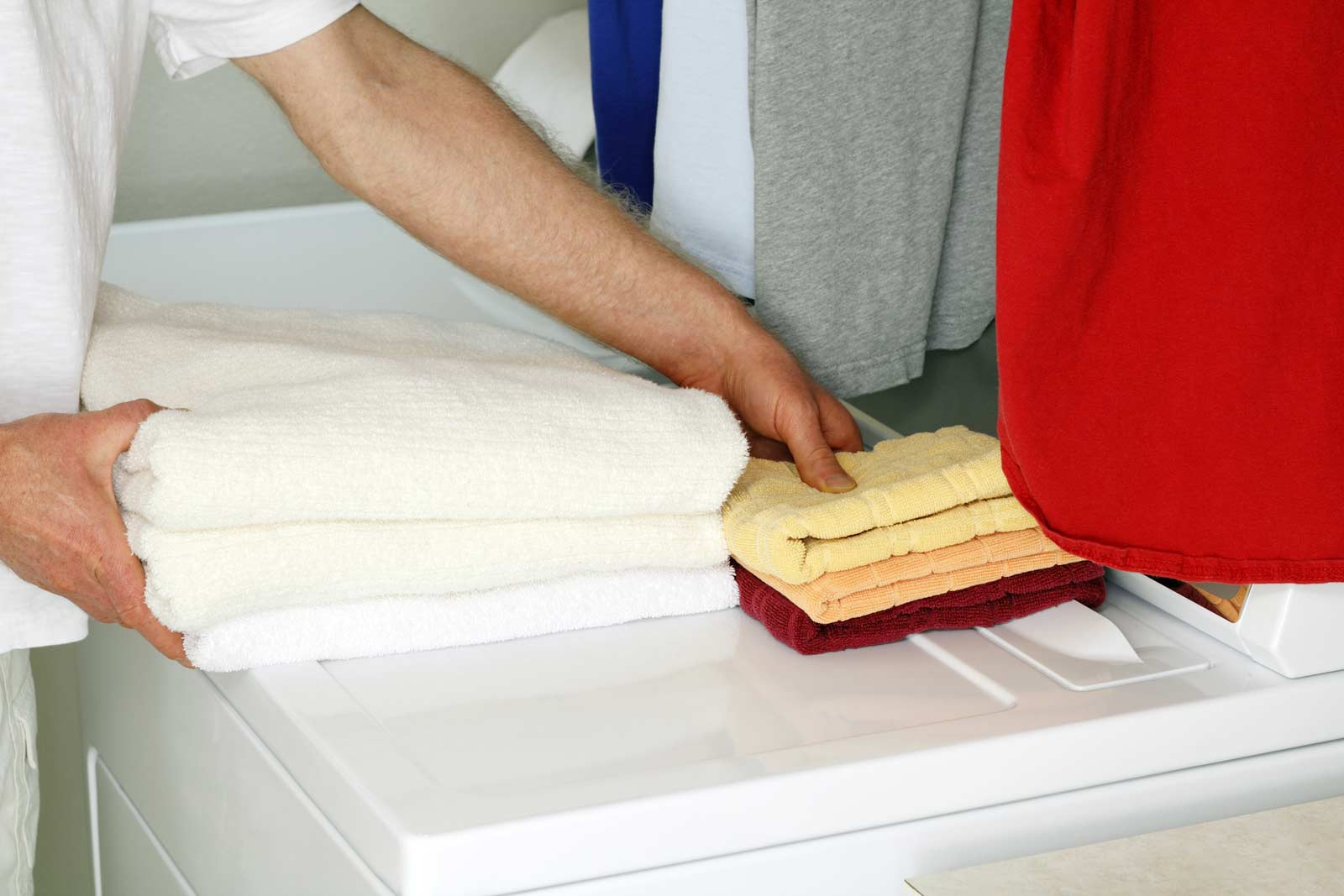 How to Prepare a Dryer for Storage
As one of your most expensive and valuable appliances in your home, it takes careful planning and preparation to learn the best strategy for storing a dryer. Whether your drying machine is gas or electric, you'll want to know how to properly preserve its condition for future use. It doesn't matter if you need to store a dryer in a storage unit for a short time, while you're moving. Or for a longer time – during a home renovation, for example. Either way, taking the right steps can help you to further protect your investment.
The Ins and Outs of Storing a Dryer
It's no secret that dryers can be heavy, which is why you need to know the proper methods for cleaning, lifting and storing before you begin the process.
Disconnect Cords: Start the process of moving your drying machine by disconnecting power cords from the unit. Wrap the coil and cords neatly, enclose them in a clear plastic bag and tape the bag to the dryer cabinet so you can easily find it during or after storage.

Remove the Vent Duct: Carefully disconnect the dryer vent duct from the back of your drying machine. It's also best to store this vent duct in a clear plastic bag so it is not misplaced during a hectic move.

Handle Gas Dryers With Care: If you have a gas drying machine, storing a dryer can be a bit more complex. Begin by shutting of the gas supply valve. This is typically completed by turning the handle perpendicular to the pipe in which it is fastened. The valve is commonly located at the end of a yellow brass tube that connects to the supply pipe of your dryer. In rare instances, you may not have a shutoff valve near your dryer. In this case, turn off the main gas line near your gas meter. Check for leaks before removing and disconnecting any hoses.

Consider a Professional Plumber's Assistance: If you are unsure how to store a dryer in a storage unit, especially if it is a gas unit, consider enlisting the help of a licensed plumber to help you disconnect the drying machine.

Wipe Down the Drying Machine: Once you've disconnected power cords, coils and gas valves, prepare your dryer for storage by wiping the inside of the dryer drum with a household cleaner and a dry cloth. Remove any lint from the filter with a handheld vacuum.

Prepare the Dryer for Transport: To avoid dings and scrapes from damaging your dryer during transport, wrap the unit in blankets held together by bungee cords, ropes or packing tape. Plastic or bubble wrap should not be used as these types of coverings can trap moisture, leading to rust, mildew or mold.

Carefully Move the Unit: Drying machines are heavy, which is why you should enlist the help of others and use a dolly to move the unit from your home to the moving truck and then into a self storage unit. Measure the dryer before attempting to move it from your home. It may be necessary to remove door hinges to allow for the dryer to fit through tight spaces.

Allow for Air Flow: When storing a dryer, make sure that the appliance is upright in your storage unit. In addition, open the dryer door while the drying machine is in storage to allow for air flow to circulate.
Tips for Packing Your Towels
When you move into a new home after unloading your belongings from a self storage unit, you'll need fresh towels for both hygiene and cleaning purposes. Preserve the condition of your towels with these packing tips:
Fold and clean all towels before packing

Place the towels securely in plastic bags or plastic storage totes with tight lids

Wash the towels after unpacking to eliminate any dust or the possibility of insects clinging to the surface
Selecting a Storage Unit with StorageMart
Keep your drying machine in prime condition by learning best practices for storing a dryer. Once loaded, you can enjoy the convenience of the premium units available from StorageMart. Each storage facility offers spacious options and our staff is ready to assist you in finding a temporary or permanent home for your prized possessions. Find a StorageMart location in the United States, the United Kingdom, or Canada, and reserve a unit online today.
FIND A FACILITY NEAR YOU!
Not sure what size you need? Try our storage size guide.
Exclusive discounts when you reserve online
Still have questions? Check out our FAQs.
Learn self storage tips from the experts at StorageMart
Read this helpful guide from StorageMart to improve your quality of life with self storage.