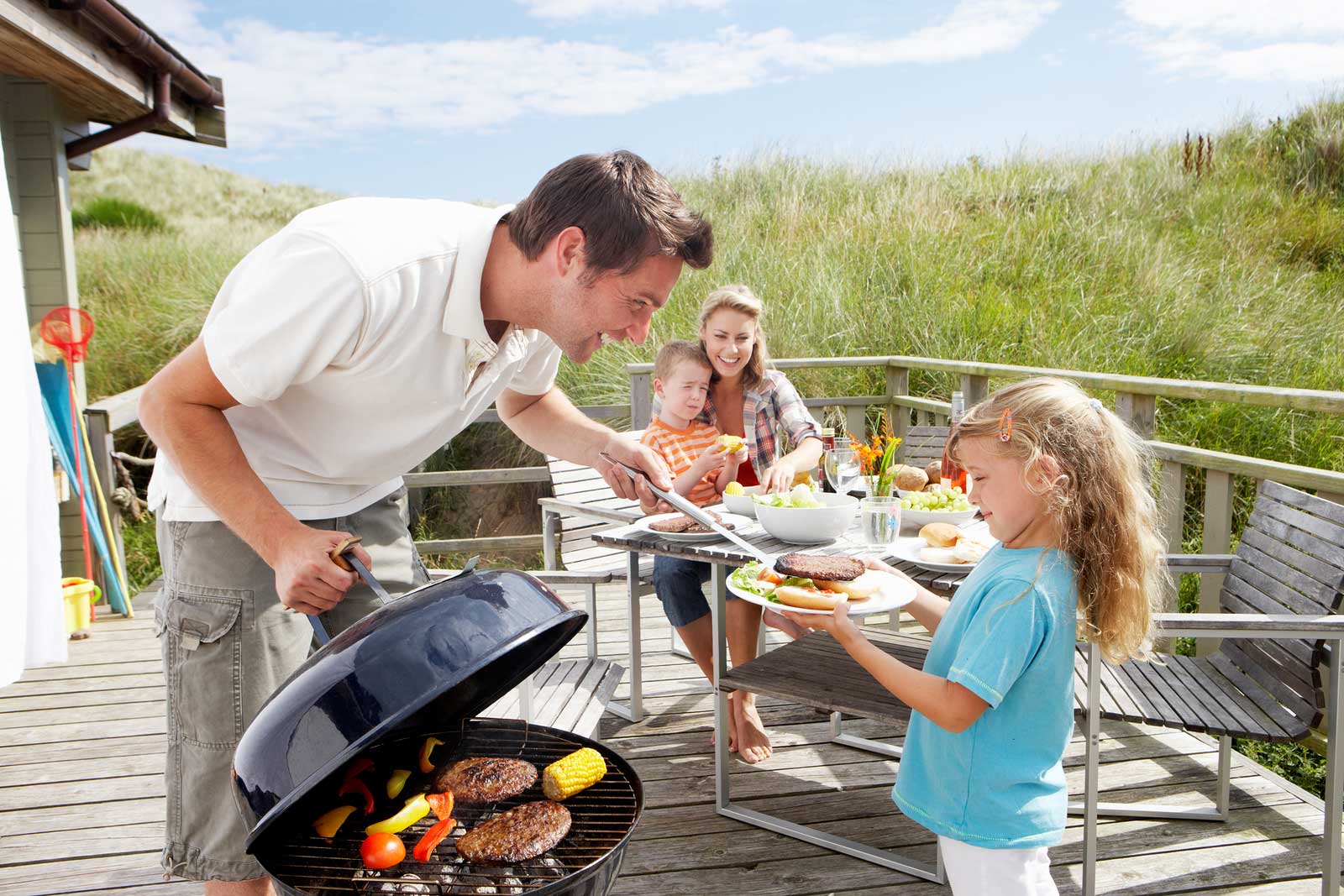 How to Prepare a Charcoal Grill for Storage
Your grill is a useful tool and offers a fun way to prepare family meals. However, when it's time to store it for the winter or in anticipation of a move or remodeling project, knowing how to store a charcoal grill is crucial.
Maintain your charcoal grill to extend its life with these charcoal grill storage tips.
How to Store a Charcoal Grill
It is possible to safely store a charcoal grill short-term or long-term if you take the necessary steps to prepare it for storage. Wondering what you need to do? Start with these 5 charcoal grill storage tips:
Empty the Charcoal: Prevent a safety hazard when storing a charcoal grill in a garage or a storage unit by removing all of the charcoal from the grill. Make sure you begin preparation when the charcoal has completely cooled. A general rule of thumb is to let the charcoal cool for at least 48 hours. Then, wrap the charcoal briquettes in aluminum foil, and dispose into a non-cumbustible garbage bin for pickup.

Clean the Interior and Exterior Portions of the Grill: The last thing you want is grease and grime to sit long term when storing a charcoal grill in a storage unit. Make sure the interior and exterior parts of the grill are thoroughly clean. Use a grill brush to remove leftover meat and wipe down the grates with a paper towel or wet cloth. Next, wipe down the exterior of the grill with a microfiber cloth. Paper towels are useful for the interior of a charcoal grill, but if the exterior of your grill is made of stainless steel, paper towels could scratch the surface.

Let the Unit Dry: Especially if you've used a hose to clean your charcoal grill, let the unit dry for at least 48 hours before you prepare to move it into a storage unit.

Cover Your Charcoal Grill: Using packing tape, secure the top of the charcoal grill to the bottom portion and invest in a cover to thoroughly protect the unit. You may also need to remove the legs before covering so the charcoal grill is easier to transport.

Store the Grill Upright: Eliminate potential damage to your charcoal grill by storing it upright in a storage unit. While most charcoal grills are durable, you can ward off potential damage by not placing any boxes or items on top of the grill while it is stored.
Potential Uses for Charcoal
While you can wrap used charcoal briquettes in aluminum foil to dispose, consider these additional uses for charcoal:
If you are using additive-free wood charcoal, it can double as fertilizer. Fuel your plants with the charcoal ash to bring nourishment to your garden.

In some cases, charcoal ash can be useful for deterring ourdoor pests that invade your garden. Mix charcoal ash with water and lime, and spray the solution around the perimeter of your garden.

Deter mites and lice around chicken coops by spraying a combination of charcoal ash, hydrated lime and a gallon of water near the coop.
Choosing the Right Self Storage Unit for Your Charcoal Grill
When you're determining what type of unit for your outdoor appliances, household items, and clothing, StorageMart has the options you need. Choose from a variety of sizes that range from small (20 to 80 square feet), medium (81 to 150 square feet), and large (151 to 300 square feet). StorageMart also offers climate control units designed to keep your belongings secure during extreme cold or hot temperatures.
Selecting a Storage Unit with StorageMart
Storing a charcoal grill doesn't have to be challenging. Maintain the condition of your grills, appliances and household items with premium units available from StorageMart. Each storage facility offers spacious options and our staff is ready to assist you in finding a temporary or permanent home for your prized possessions. Find a StorageMart location in the United States, the United Kingdom, or Canada, and reserve a unit online today.
FIND A FACILITY NEAR YOU!
Exclusive discounts when you reserve online
Still have questions? Check out our FAQs.
View FAQ
Learn self storage tips from the experts at StorageMart
Read this helpful guide from StorageMart to improve your quality of life with self storage.