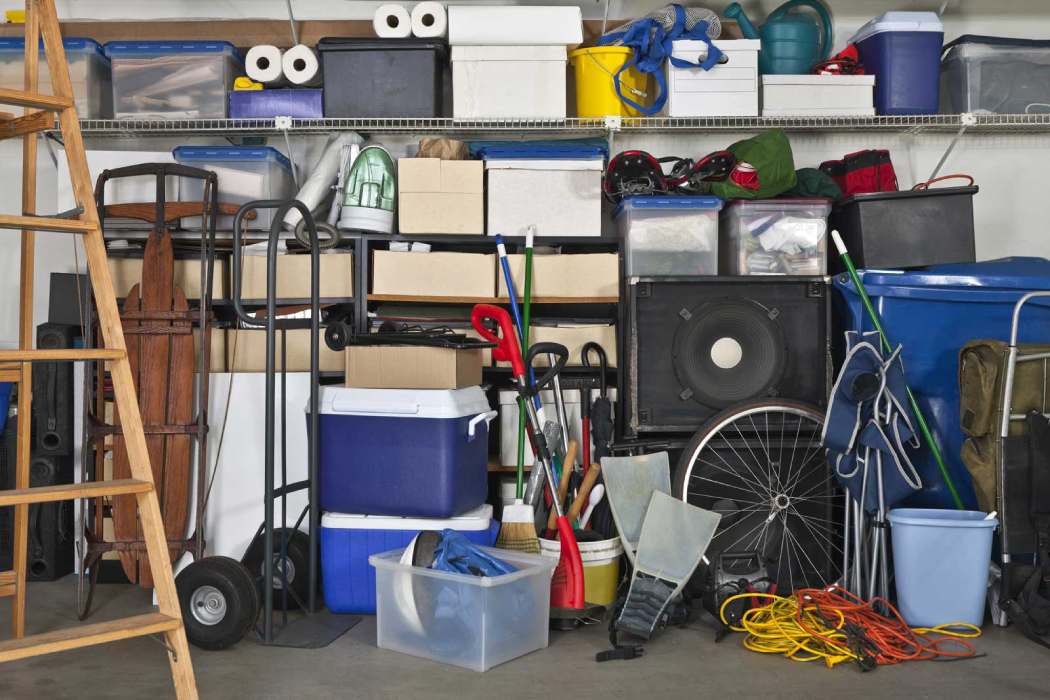 Understanding Self Storage: How Much Fits in a 10x10 Unit?
Self storage is typically not something you think about until you need it. That means, you might be a little unfamiliar with how the process works and if it's the right choice for your belongings. The thought of renting a unit to store your stuff can seem a little daunting and complicated.
However, once you understand the benefits of using self storage, you'll be one step closer to a clutter-free lifestyle.
Use the following questions to help guide your decision and ensure you choose the right size storage unit for your needs.
Do You Need Self Storage?
The first step to choosing a storage unit is to understanding what you want to store. Some of the common reasons people turn to self storage units include:
Downsizing from two bedrooms to one

Relocating to a major metropolitan area

Timing up a major move

New baby on the way

Moving in together

Divorce

Frequent traveling

Retirement
While your reasons for choosing self storage are unique to you, there is one thing all renters have in common. There are things you need to store, but you don't have the space to do it.
The best reason to choose a self storage unit is that you can ensure your items are stored, protected and ready for use whenever you need them again in the future. When you shop for self storage, it's important to find a unit that is clean, well-lit, offers year round regulated temperatures, and provides video surveillance.
What Size Unit Do I Need? How Much Space is a 10x10 Storage Unit?
When it comes to deciding on the right size storage unit, you need to put things in perspective. Knowing how much space is in a standard 10x10 unit can make it a lot easier for you to get a feel for if you need to move up to a 10x15 unit or size down to a 10x5 unit.
A typical 10x10 storage unit offers 8 ft. ceilings and is designed to hold roughly one full family room worth of furniture or the contents of a two-bedroom apartment. This unit is particularly practical for significant downsizing or a temporary relocation.
A 10x10 storage unit can hold:
Large appliances

Couches

Coffee tables and end tables

Lamps, rugs and home décor items

Bicycles, garden equipment and seasonal home décor

Two queen size beds

Dressers and vanities

Office furniture

Filing cabinets

A lot of mid-size to large boxes or storage containers
The goal is to know how to pack your storage unit in the smartest way possible. By placing large, heavy items on the bottom, you can use the vertical room to maximize storage space and fit as much as possible.
Where Can I Find Quality 10x10 Storage Units?
Once you understand exactly how much fits in a 10x10 storage unit, you can make the final decision to start the rental process. The next step is finding storage units near you that meet your quality standards.
That's where StorageMart comes in. All of our units are clean, well-lit and can be rented on a short or long-term basis. Plus, we are located all over the country to make it easy for you to stop by and see our units in person before you rent.
Take the guesswork out of finding the right size storage unit. Trust the experts at StorageMart to guide you in the right direction based on your individual needs. You can contact us today with questions or you can easily begin the online rental process and be on your way to a clutter-free lifestyle.
FIND A FACILITY NEAR YOU!
Not sure what size you need? Try our storage size guide.
Exclusive discounts when you reserve online
Still have questions? Check out our FAQs.
Learn self storage tips from the experts at StorageMart
Read this helpful guide from StorageMart to improve your quality of life with self storage.