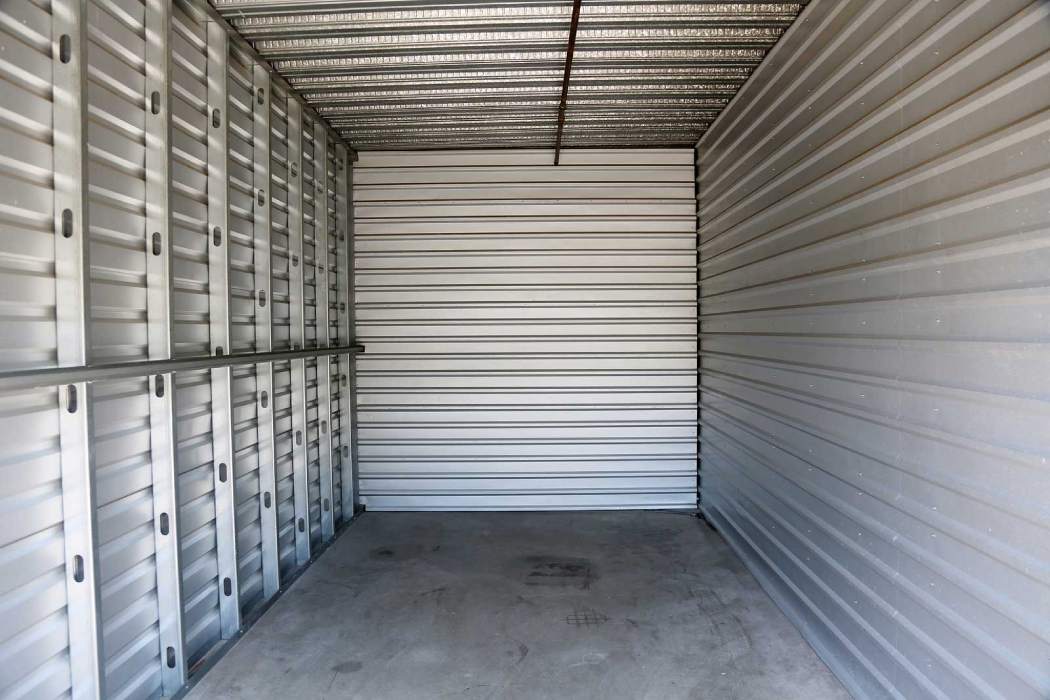 Deluxe Self Storage: How Much Fits in a 20x20 Storage Unit?
If you're in the market for substantial self storage, your world is probably a little hectic right now. Whether you are shopping for commercial storage or just looking for a place to store all of your possessions for an extended period of time, you might be in the market for a 20x20 storage unit.
Remember, self storage is available in a wide range of sizes, so if a 20x20 unit is too big, you can find something as small as a 5x5 unit to rent. Typically, a 5x5 unit can hold the contents of a small walk-in closet, while comparatively, a 20x20 unit can store up to 6 rooms worth of furniture.
How Do I Know What Size Storage I Need?
Identifying the size of storage unit you need is by far the hardest part of renting self storage. Everything else is a breeze.
It's important to identify what you plan to put in storage. If you are using the storage unit for business purposes, it might make sense to rent a larger space to accommodate bulky furniture pieces. If you are using storage for personal use, make a list of the items you plan to store and approximate dimensions. Then, you will be able to put a rough idea together of what size unit you actually need.
Most high-quality storage units feature ceilings that are roughly 8ft. tall. This means that you have additional vertical space to work with when storing items. By starting with the heaviest items on the bottom, you can stack things on top and maximize the room you have.
How Much Can I Fit in a 20x20 Storage Unit?
A 20x20 storage unit is not recommended for just basic decluttering. This size unit is substantial and more often used for business purposes than personal ones.
When determining if a 20x20 storage unit makes sense for your needs, it is important to know how much this size unit will store.
Typically, a 20x20 storage unit can hold:
6 sets of office furniture

6 bedroom sets

Car/truck/vehicle

Large appliances

Large outdoor equipment

Large quantity of boxes or storage containers
A 20x20 storage unit is considered deluxe storage and is designed for housing very large, oversized items or large quantities of items. It's ideal for commercial storage or for housing vehicles on a long or short-term basis.
What Should I look for in a Storage Unit?
When it comes to storage of this size, it's important to make the right choice. You don't want to have to worry about moving items multiple times because the quality of the unit is not up to your standards.
When relying on self storage, you need to find high-quality units that offer the following:
Well-lit units that are easy to walk through and organize

Clean units that keep your items in pristine condition for future use

24-hour video surveillance for peace of mind your items are secure

Regulated temperatures year-round to keep items in proper working condition

The ability to rent on a short or long-term basis
If you're not sure what fits in a 20x20 storage unit, find a company that will let you walk through it so you can decide if it's the right fit for your needs.
Where to Find a 20x20 Storage Unit Near You
Don't make the process of choosing self storage more complicated than it has to be. Now that you know how much fits in a 20x20 storage unit, you can start to determine if it's the right fit for your personal or commercial needs.
StorageMart offers five star customer service and is a leader in the self storage industry. All of our units are clean, well-lit and available in locations all over the country. Contact us today with questions or start the easy online rental process and get your first month rent-free.
FIND A FACILITY NEAR YOU!
Not sure what size you need? Try our storage size guide.
Exclusive discounts when you reserve online
Still have questions? Check out our FAQs.
Learn self storage tips from the experts at StorageMart
Read this helpful guide from StorageMart to improve your quality of life with self storage.