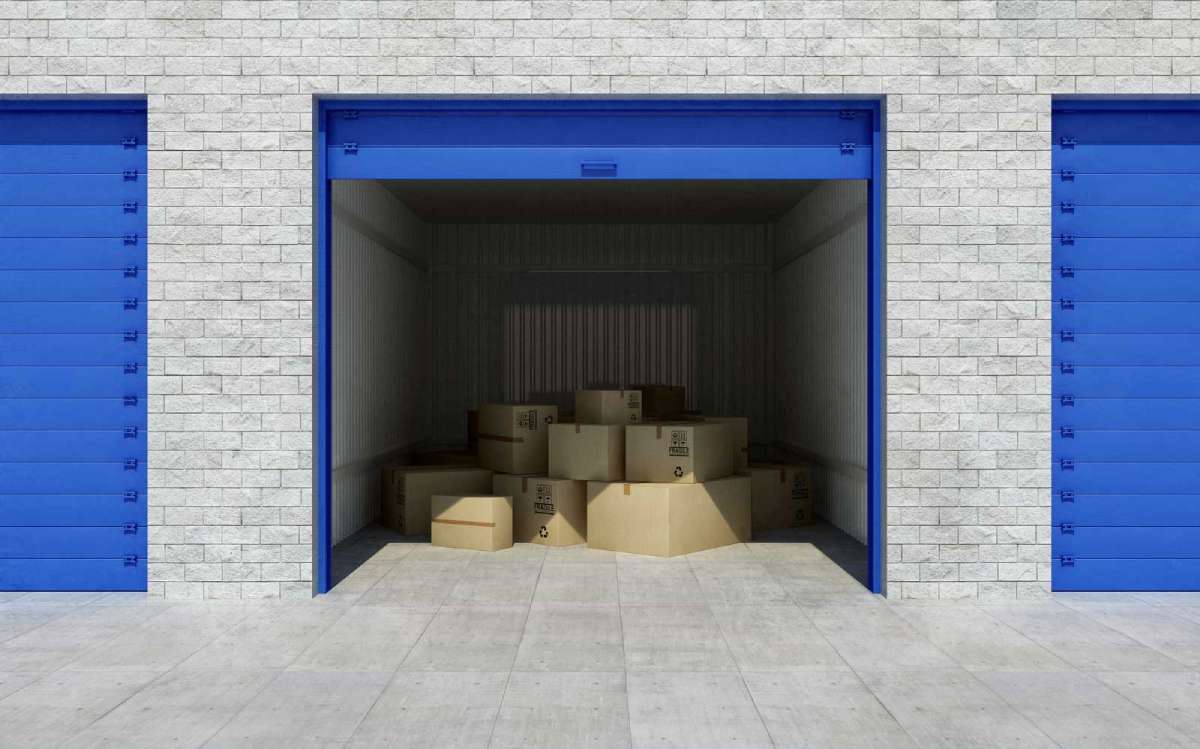 What Will Fit? Understanding How Much Space is in a 5x10 Storage Unit
It's not uncommon for people to feel stressed out by the idea of renting storage space. Whether it's to accommodate a move or relocation, to downsize, or to get ready for the arrival of a new baby, decluttering is never easy. The added planning involved in renting a unit can seem intimidating. However, it's easier than you might realize.
The key to self storage is choosing a unit that is the right size for your stuff. It's that simple.
Step 1: Identifying What You Want to Store
The first step to choosing a storage unit is to understanding what you want to store. This means taking inventory of your possessions and deciding what to keep, what to throw away, and what to put into temporary or long-term storage. Make piles or create a list so you can easily visualize what you will be placing in storage.
Pay special attention to the types of large furniture, belongings or appliances you plan to store and make an estimate of how many additional boxes you will want to store.
Once you know what you want to store, then you can start the process of choosing the right size unit. What you want to store will greatly impact the size storage unit you will want to rent. Keep in mind that what you store initially might change and grow overtime. It's better to have extra space than not enough space. You can always downsize later on.
Step 2: Understanding How Much Fits in a 5x10 Storage Unit
When it comes to deciding on the right size storage unit, you need to put things in perspective. Knowing how much space is in a standard 5x10 storage unit will allow you to decide if you need to go up a size, go down a size, or if a 5x10 unit is exactly right.
Typically, a 5x10 storage unit can hold:
Mid-size bedroom furniture

Twin or Queen size mattress

Large appliances

Bicycle

Office furniture – desk, chairs, electronics, etc.

Handful of small to mid-size boxes or storage containers
Most 5x10 storage units offer 8 ft. ceilings, so it's easy to stack boxes high to leave more floor space for the larger, heavier items.
Step 3: Knowing When to Use a Storage Unit
While it may seem obvious, the reason you are using the storage unit in the first place can greatly impact the type of storage you end up choosing. The best reasons to use a 5x10 storage unit include:
Downsizing from a two-bedroom to a one-bedroom apartment

Eliminating the extra cost of having a garage for storage

Making room for a nursery or new baby

Temporarily remodeling a room in your home

A child is going away to college and you want to re-purpose their bedroom

A child is coming back from college for summer break
Basically, a 5x10 storage unit can be used to help ease the transition when you need the amount of space that can be found in a mid-size bedroom.
Where to Find Quality 5x10 Storage Units
Take the guesswork out of choosing the right size storage unit. StorageMart offers 5x10 storage units in a variety of locations so you can scope things out in person and decide if it's the right choice for you. Plus, our units come in short or long-term storage options to accommodate your specific needs.
Learn how to effectively pack a self storage unit and let StorageMart help you with the rental process. Contact us with questions or rent online today and get one month free.
FIND A FACILITY NEAR YOU!
Not sure what size you need? Try our storage size guide.
Exclusive discounts when you reserve online
Still have questions? Check out our FAQs.
Learn self storage tips from the experts at StorageMart
Read this helpful guide from StorageMart to improve your quality of life with self storage.