Winter's long gone and April's showers are behind us – it's time to move!
Memorial Day weekend marks the beginning of Moving Season as homeowners and renters alike seek greener pastures before school starts again. June and August are the most popular months to move with July not far behind, according to the U. S. Census Bureau, so it's no surprise that National Moving Day is May 31.
But moving is more than just changing the location of your things – your life is about to change. New jobs, new schools, and new grocery stores are on the horizon as you start to plan your move. You can make your move easier with a few thoughts in mind.
Moving + Clutter = Local Storage!
This is a great time to de-clutter your new home before you arrive. You might need more time to decide whether to keep, sell, donate, or throw away that first sofa you bought as newlyweds. "If you're looking to de-clutter or downsize, it's best to take it slow," Dr. Susan Bartell, a clinical psychologist. "Getting rid of personal things can be a very emotional process and something that shouldn't be rushed. If you're in a time crunch, consider a storage unit or temporary storage at a friend's home."
Self Storage Is Like a Time Machine
A local storage unit won't tell you who will win the Presidential Election, but it will buy you time to decide what to do with your belongings. If you're moving into a home without a garage, you'll still need a place to store your lawnmower and ladders. The kids are wailing to keep the pool table but you're not sure where to put it in the new house. If you are serving in the Armed Forces, what will you do with the car that you and your Dad will restore one day while you are overseas? Local storage units provide an easy solution by providing time, month by month.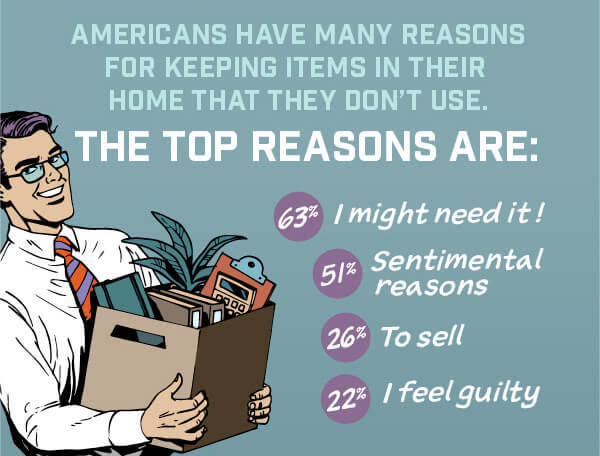 Plan Ahead
Take a deep breath. Moving doesn't have to be an overwhelming experience. Sit down and make a production schedule which will help you plan the many steps of moving and look at them one at a time. Start with the last step, (like ordering pizza for dinner after you've moved in) and work backwards. Give yourself a little more time than you think you'll need for each step and you're more likely to stay on schedule. Click here for a sample.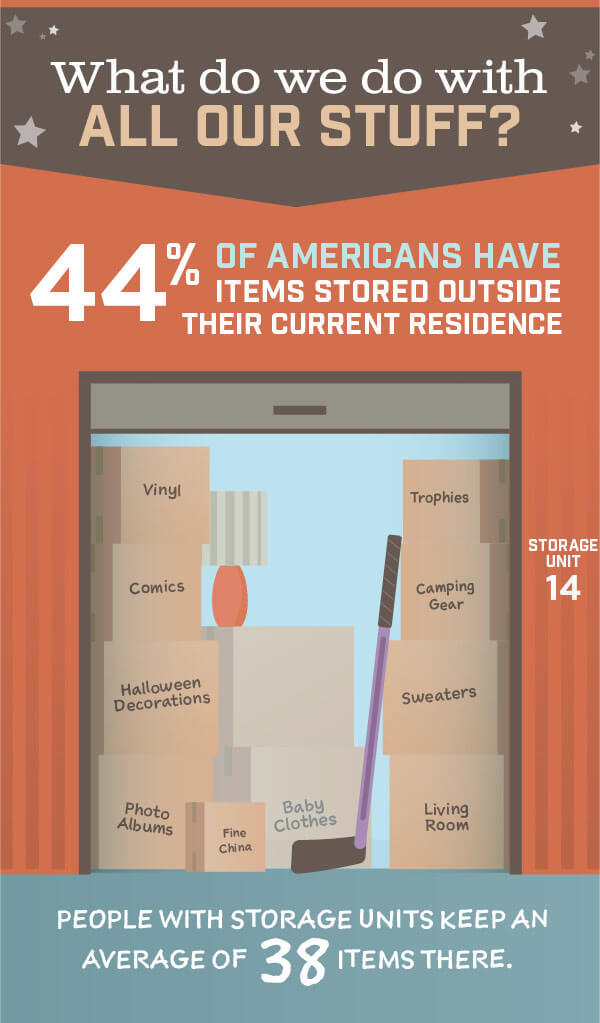 More Space Makes Moving Easier
Having your kids out of school during a move is a two-edged sword. If they are mature enough to help you have more hands to make the load lighter. If they are young enough to be underfoot, arrange a playdate so you can get some serious packing done.
Those Free Boxes Could Be Expensive
There's no such thing as a "free" moving box when your move is done. Most free boxes vary greatly in size and quality and require time and energy to pick up. When you buy new moving boxes, you just make one stop, saving you time. You can  purchase quality moving boxes at any StorageMart location for your needs. Stacking boxes in a truck or in a self storage unit is a lot easier and more efficient when they are the same size. Built-in handles make it easier to carry the boxes and when your move is done, you can store them for your next move.