When should you hire movers?
So you're getting ready to move to a new home. That means it's time to start thinking about how you'll physically get your belongings from your old place to your new place. Should you go the DIY-route, enlisting a small army of friends and family members? Or, would you be better off spending the extra money to hire professional movers? Follow our decision tree to find out what makes the most sense for you!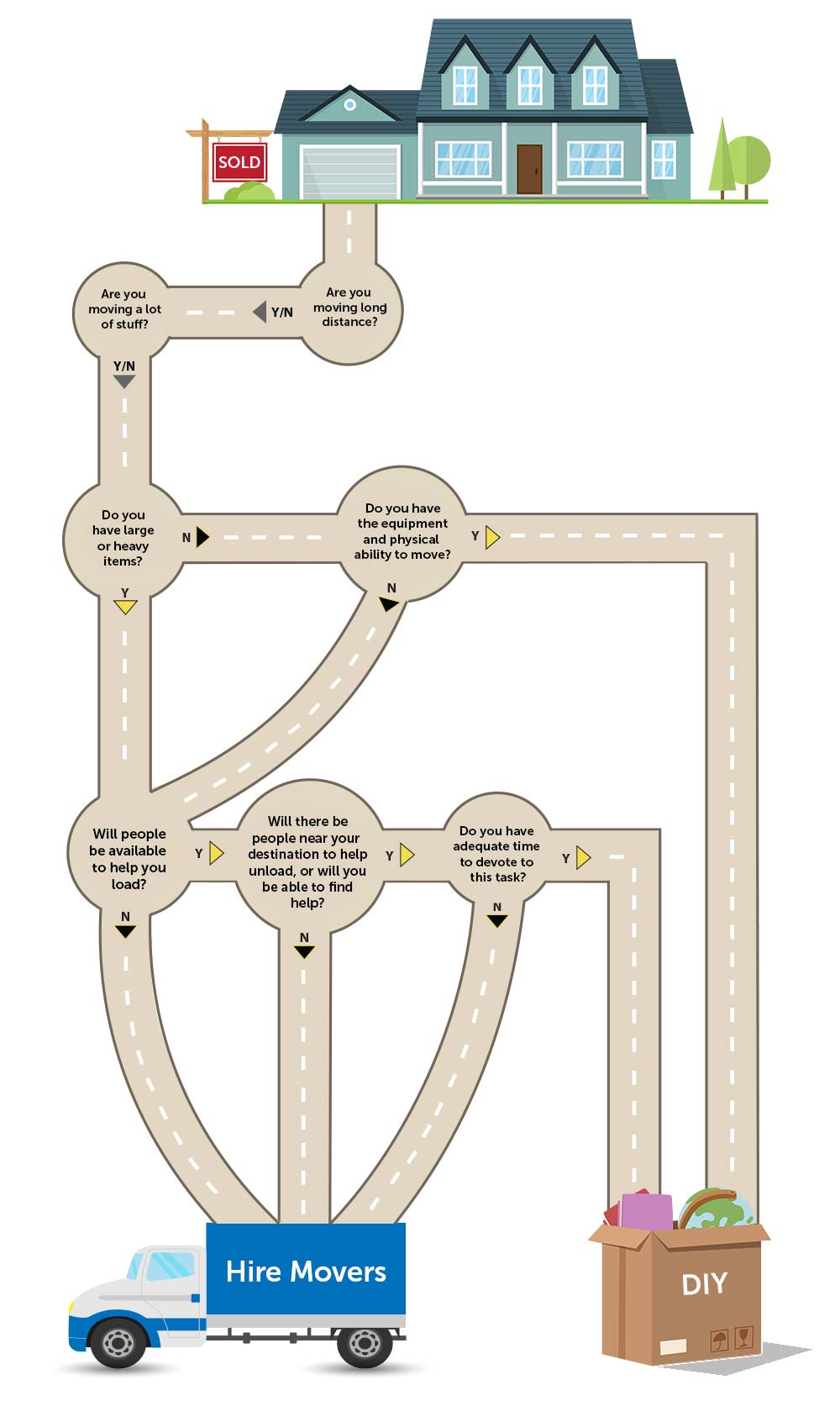 Other Considerations For Your Move
Budget
What is your moving budget? Movers can be expensive, but in some cases they might be a necessary expense that you need to plan for. If your move is going to be especially difficult without movers, give yourself enough time to save up.
Time
Where is your time best spent? There's more to a move than the physical transportation of your stuff. If you're moving to a new city for a job opportunity and you're expected to start immediately, it can be helpful to give yourself time to acclimate to your new surroundings. Easier said than done if you're caught up in the thick of moving day.
Moving Date
How soon do you need to move? Whether you're leaning toward movers or getting your friends to help you, make sure these options will be available when you need them. Give your friends or the moving company as much advance notice as possible to help ensure your move goes off without a hitch.
Make Your Move Easier with StorageMart
There are a great deal of pros and cons to hiring movers. Whether you're a renter moving to a new apartment or a homeowner moving to a new home, a clean, well-lit storage unit from StorageMart could help make your transition a little bit easier. If your lease is up and you need a place to store your belongings, we offer a variety of self storage solutions to fit every need. Learn more about how we can help when you find a storage location near you!
Infographic updated 8/10/20