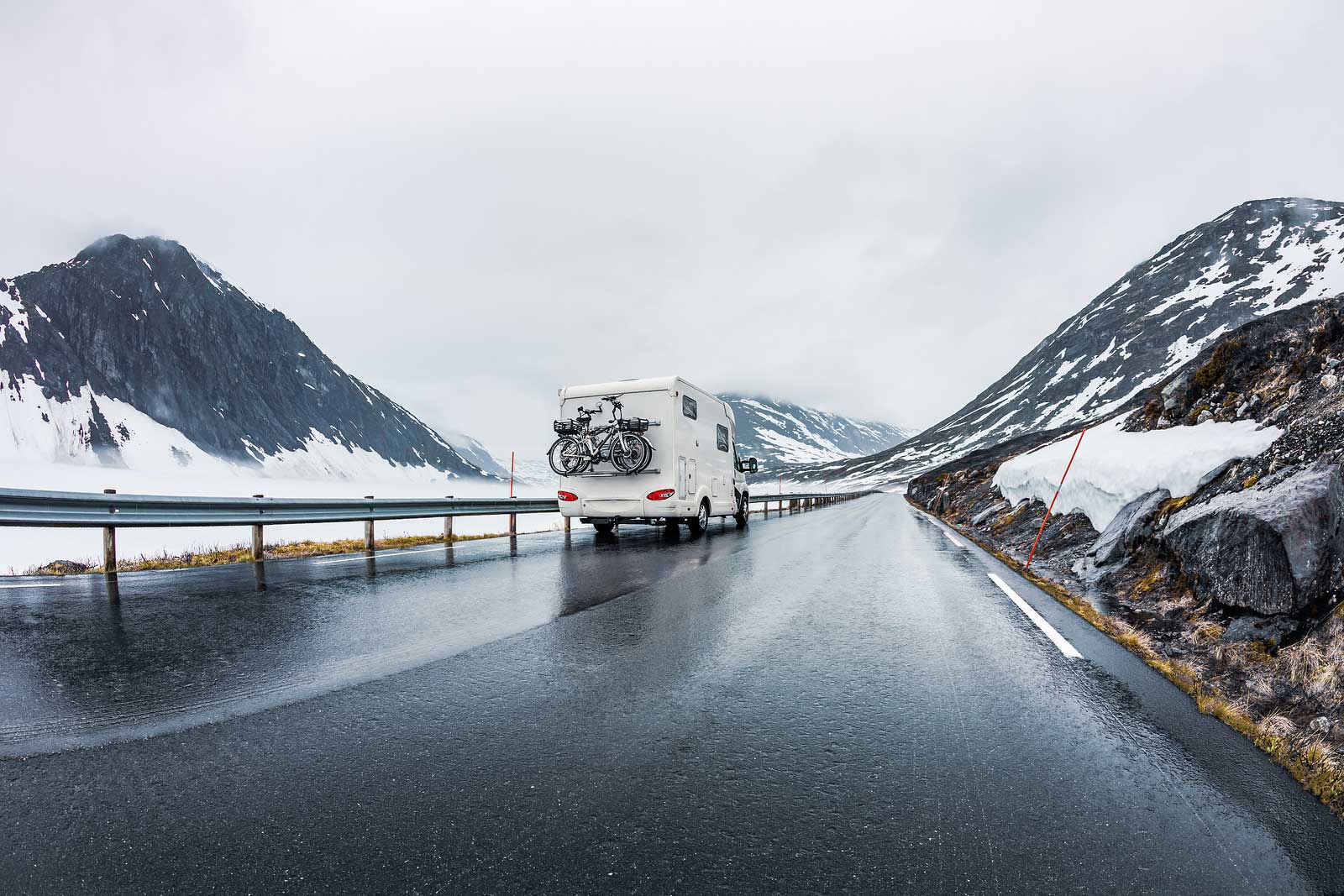 Three Tips for Storing an RV That You Haven't Thought of Before
As an RV owner, you wish it were summer all year long. Enjoying the warm weather and travelling around the country with your RV is everything you've dreamed of doing. But, one thing you don't dream about doing is putting your precious RV in storage for the winter.
While the process of winterizing your RV can be a challenge, we have a few tips for storing your RV you might not have thought about that could help save you time and money come springtime.
RV Storage Tip #1: Clean, Clean and Clean Some More
Ok, ok, so cleaning your RV for storage seems pretty obvious, but how you clean your RV for storage can make all the difference. It's important to clean the inside of your unit to ensure there is nothing that will cause issues during the winter, but it's also just as important to clean the outside of your RV to prevent corrosion and rusting.
When cleaning the inside of your RV unit, it's important to discard any and all liquids. You don't want things leaking or bursting during the winter months. Also, you will want to vacuum every nook and cranny of your RV to avoid leaving anything behind that could cause you problems. Even just a small piece of fruit could wreak havoc during the dormant months.
When tackling the outside of your RV, be sure to wash everything thoroughly and give the exterior a coat of wax. This process will help avoid rust and corrosion from happening because it removes any dirt or acid left on your RV.
RV Storage Tip #2: Prep Your Plumbing System and Cover Your Tires
One of the most important and oftentimes overlooked aspects of preparing your RV for storage is prepping your plumbing. Water becomes your biggest enemy during the winter months. That's why you need to empty your waste tanks and fill them with antifreeze. This will prevent condensation from building and ensure your plumbing system stays in proper working condition.
Another smart tip for how to store an RV is to invest in tire covers. This simple and affordable precaution can save you from putting unnecessary wear and tear on your tires. RV tires are expensive, so it's important to take all the necessary steps to protect your investment.
RV Storage Tip #3: Secure and Protect Your RV
The last thing you need to be worrying about all winter is your RV. Motorhomes are typically a little harder to break into, but fifth wheel trailers can be an easy target for theft. Investing in your own storage bay locks will make sure you are the only one with the key.
To offer yourself peace of mind, you need to make sure your RV is stored safely and in a place that offers regulated temperatures. One option is to invest in a self storage unit that is high-quality and offers year-round climate control. This will ensure your RV is protected from the elements all winter long and will be in perfect working order come springtime.
Where to Store Your RV for Winter
When it comes to storing your RV for winter, StorageMart offers short or long-term storage options that fit your budget. All of our units are climate-controlled and offer video monitoring to keep your prized RV secure. Contact us today or start the simple online rental process and get one month free.
FIND A FACILITY NEAR YOU!
Exclusive discounts when you reserve online
Still have questions? Check out our FAQ.
View FAQ
Learn self storage tips from the experts at StorageMart
Read this helpful guide from StorageMart to improve your quality of life with self storage.