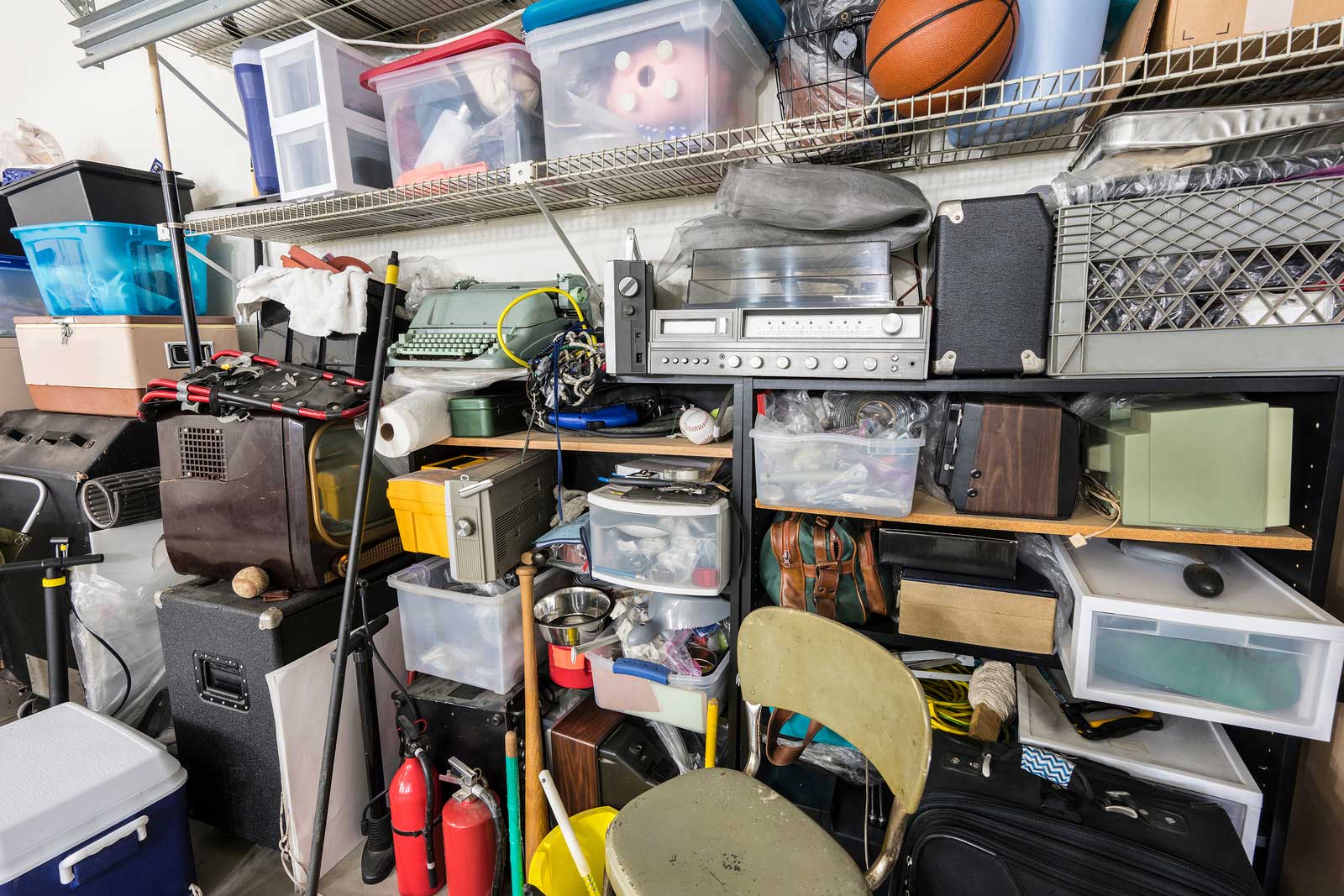 Is it Allowed? Your List of Restricted Self Storage Items
If you're considering self storage, you're probably making a long list of all the things you will want to store in your new unit. Depending on the size of the unit you choose, your options are unlimited when it comes to what you can store.
Smaller 5x5 storage units are ideal for housing clothes, rugs, seasonal décor items and more. Larger 10x20 storage units can house bedroom furniture, dining room sets, large outdoor equipment and more. The huge range in options when it comes to self storage is what makes it so appealing.
Reasons to Rent a Storage Unit
When it comes to renting self storage, one of the first things to ask yourself is what you need to store. By taking inventory of your possessions, you can get a better idea for what you need to keep, what you need to store, and what you should just get rid of altogether.
Some reasons people choose to rely on self storage include:
Decluttering

Downsizing

Moving

Divorce

Retirement

Relocation

Winter storage

New baby on the way

College-bound
Whatever your reasons for choosing self storage, it's important to explore all your options. Getting the right size unit in the right location is key!
Understanding Prohibited Self Storage Items
While it may be simple to identify what you want to put in storage, it's just as important to identify what you can't put into storage. This will make the decluttering process a little simpler, because you will know that certain items have to stay in your home or be discarded. Use this list as a guide for understanding what items are restricted from self storage.
Plants – In order to live, plants need constant light, water and food. Storage units do not provide windows, so it is unlikely plants will thrive in a unit. However, storage units are ideal to store gardening supplies and seasonal yard equipment.

Firearms, gunpowder and explosives – It is not legal for renters to keep any kind of firearm or other explosives in a storage facility.

Food and perishables – Just like plants, food is not permitted in a self storage unit. Rotting food can attract rodents and cause your storage unit to smell. Not only is it bad news for you, but also it's bad news for the units close by.

Stolen goods – This one should be obvious, but it's illegal to store any items that have been stolen in a storage container.

Money – Most insurance policies do not cover stolen or lost cash. This makes self storage a bad place to keep cash or valuables of any kind.
When you take the leap to rent a storage unit, this will all be discussed with you upfront. Nothing should be a surprise in terms of what are prohibited self storage items.
Is it Legal to Live in a Storage Unit?
While the year-round regulated temperatures of high-quality storage units make them appealing, you can't save money on rent by residing in a storage unit. Understanding that this is prohibited may change your plans, but it will keep you safe.
The best bet is to utilize self storage to downsize your current living situation and store items you no longer need on a regular basis. This will help you save money on rent in the long run.
Rent a Storage Unit Online
Now that you know what's clearly prohibited from self storage units, it's time to start planning. Figure out exactly what size unit makes sense for your needs and trust StorageMart to help you find quality units in a variety of sizes and locations.
All of our units are clean, well-lit, and offer year-round regulated temperatures. Start the easy StorageMart rental process or contact us today with your questions.
FIND A FACILITY NEAR YOU!
Exclusive discounts when you reserve online
Still have questions? Check out our FAQs.
View FAQ
Learn self storage tips from the experts at StorageMart
Read this helpful guide from StorageMart to improve your quality of life with self storage.