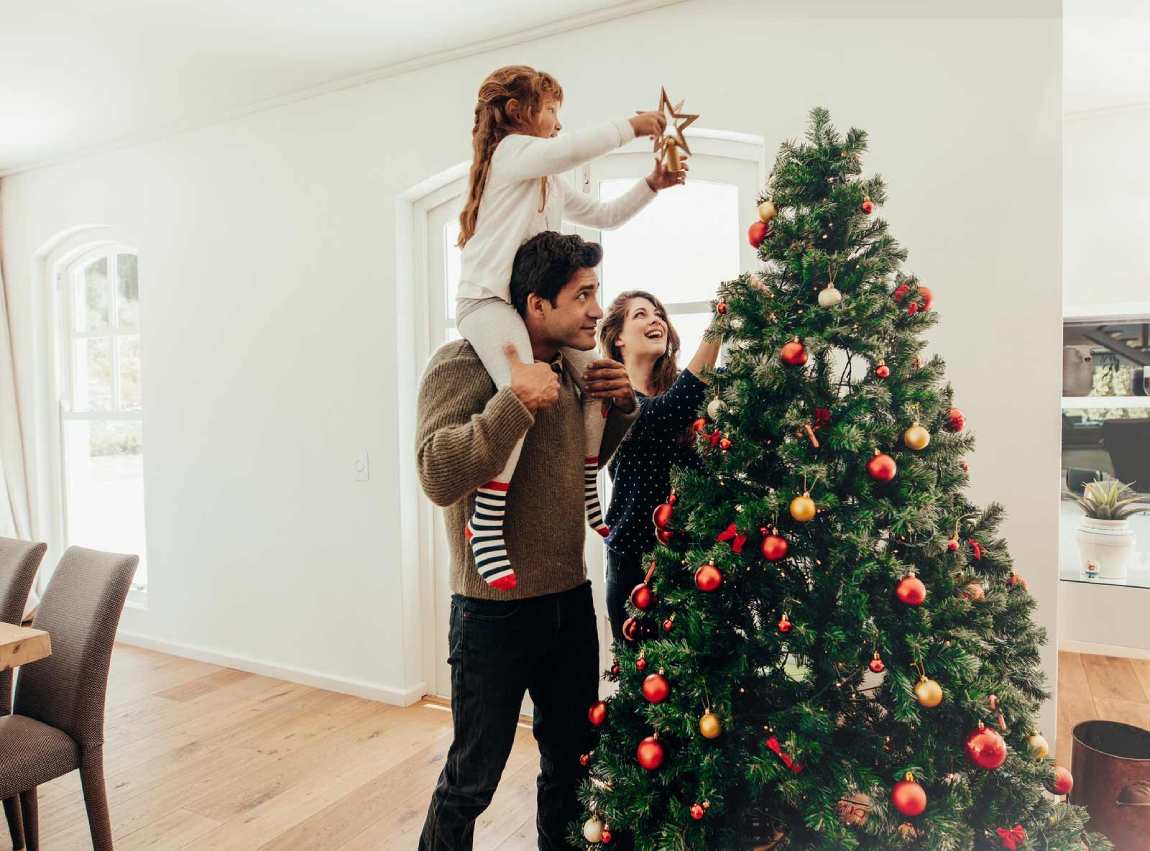 How to Prepare Christmas Decorations for Storage
The Christmas holiday brings plenty of joy to your home, but it also brings a lot of decorations that you'll eventually need to store. From artificial Christmas trees and wreaths to delicate ornaments and glass displays, knowing how to store Christmas decorations is important.
Spend more time celebrating with family, indulging in those holiday desserts and opening presents versus worrying about self storage needs. Instead, take in these Christmas decoration storage tips to fully prepare for next season and simplify your life once the holidays are over.
Christmas Decoration Storage Tips
If you're wondering what to do with your treasured holiday decorations and Christmas décor during the off season, a self-storage unit is a viable option. When packing up those decorations and adorable handmade décor items, follow these steps to make sure your fragile and not-so-fragile items are ready for use again for next December.
Dismantle Large Decorations: While it may be easier to just remove ornaments from a Christmas tree and store it upright in a storage unit, you could be subjecting your Christmas decorations to potential damage. Instead, dismantle large decorations and remove any loose parts. Take the base of the artificial tree and put it in a box alongside each branch. Wrap up delicate items, too, and remove glass parts from the base of the displays to prevent damage. It's better to store your Christmas decorations in pieces versus as an entire unit.

Use Packaging Dividers: Fragile ornaments and display items need special care. Therefore, invest in a sturdy box or plastic tub to store these items. Ensure the safety of your breakables by purchasing foam dividers, bubble wrap or packaging inserts to provide for additional cushioning. Separate bulbs from outdoor and indoor lights in a separate box or tub and wrap them carefully so they are not tangled or prone to movement when moving. Even a gentle shift during the move could cause bulbs to break if not packaged carefully.

Pack Carefully: It's normal to want to maximize your space when determining how to store Christmas decorations, but limiting how much you put in one box or tub is necessary. Avoid adding heay décor items to boxes with fragile ornaments or strands of Christmas lights. Always include extra cushioning for ultimate protection.

Mark Your Boxes: The actual move to a self-storage unit is the most crucial element of making sure your Christmas decorations are in tact. Mark each box or tub as fragile and refrain from putting heavy boxes on top of your boxes labeled with Christmas decorations.

Store With Care: When you have items placed in a self-storage unit long-term, make sure your Christmas decorations are in plain sight. This way, you won't have to search high and low for your seasonal decorations when the holidays roll around.
The Best Way to Clean Christmas Linens
It's common to break out the best linens, tablecloths, and cloth napkins during the holidays. However, these items are subject to stains and wear and tear when you're hosting large family gatherings. Learn how to rid your best linens of cranberry stains or turkey juice with these tips:
Start by spot cleaning tough stains

Add spot remover designed for fabrics directly to the stain and let it sit for at least three to five minutes.

Machine or hand wash your linens according to the fabric directions

Opt for hot water when washing your linens

Hang dry and iron, or if possible, toss these linens in the dryer with a fabric sheet to eliminate static
Choosing the Right Self Storage Unit for Your Christmas Decorations
You have options when it comes to choosing just the right self storage unit for your holiday decorations. StorageMart has the options you need. Choose from a variety of sizes that range from small (20 to 80 square feet), medium (81 to 150 square feet), and large (151 to 300 square feet). StorageMart also offers climate control units designed to keep your Christmas decorations secure during extreme cold or hot temperatures.
Selecting a Storage Unit with StorageMart
Christmas decoration storage tips are essential when you're not sure how to start taking down those glimmering pieces in January. You can maintain the condition of your decorations, though, when you choose premium units from StorageMart. Each facility features spacious and even climate controlled spaces to temporarily or permanently store your household belongings. Find a StorageMart location in the United States , the United Kingdom , or Canada , and reserve a unit online today.
FIND A FACILITY NEAR YOU!
Not sure what size you need? Try our storage size guide.
Exclusive discounts when you reserve online
Still have questions? Check out our FAQs.
Learn self storage tips from the experts at StorageMart
Read this helpful guide from StorageMart to improve your quality of life with self storage.