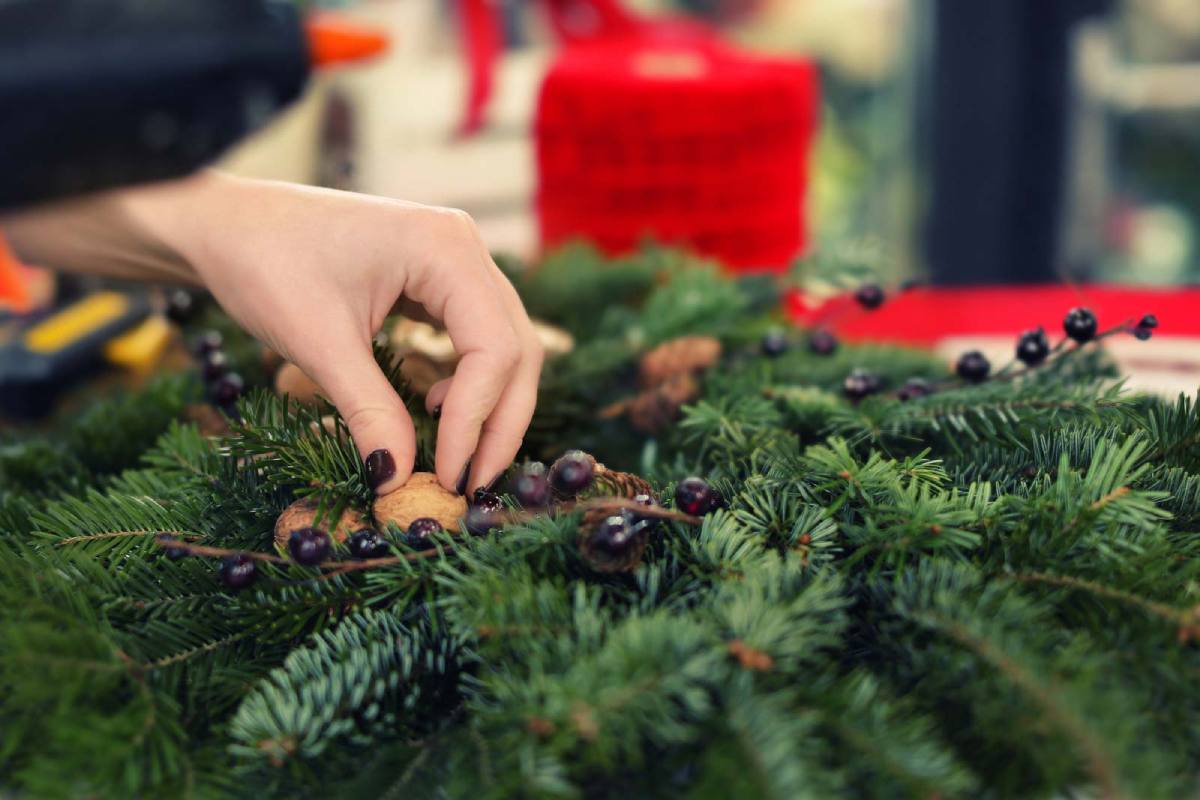 5 Tips for Storing Seasonal Decorations in Storage
If you're wondering what to do with your holiday decorations once the seasons have changed, self storage is a convenient option. However, it's important to prepare your outdoor and indoor decorations and carefully pack the items for short-term or long-term storage so each piece maintains its color, structure, and beauty.
If you're wondering what to do with your holiday decorations for the off-season, a self storage unit is often a great solution. However, make sure you follow these steps to ensure your prized decorations are ready for use again once the holidays roll around.
Remove Loose Parts: Whether you are packing up and moving a Christmas tree, wreath or Fall displays, preserve the condition of these outdoor decorations by removing loose parts. It's easier and safer to store your outdoor decorations in pieces versus as an entire unit.

Invest in Dividers: Especially when packing fragile ornaments or breakable pieces stemming from an outdoor wreath, a sturdy box or plastic tub is a necessity. However, consider purchasing dividers so that you can offer additional cushioning for your outdoor decorations. Bulbs from outdoor lights or components of a porch ornament should not be packed directly next to one another because a shift during the move could shatter these seasonal decorations.

Pack Gently: While you may want to maximize your space when storing seasonal decorations in self storage, avoid over-stuffing your boxes and tubs. Delicate, fragile items should be packed separately and should include blankets, bubble wrap or foam cushioning inside the boxes for extra protection.

Move Carefully: When packing your moving van, make sure your boxes with outdoor decorations are marked as fragile so the movers will handle each box with care. In addition, avoid placing heavy boxes or items on top of your boxes and tubs with seasonal decorations to minimize the risk of damage.

Store in Plain Sight: Whether you are moving and need temporary storage or you are clearing clutter from your home and storing seasonal decorations in self storage, it's best to keep these items in plain sight in your unit. This way, you can easily access the items when the season calls for decorations. Make sure, too, that you are not stacking outdoor decorations vertically. Each box should be placed on a sturdy structure without any items placed on top of it.
Navigating How to Store an Artificial Christmas Tree
It may seem simple to just toss your Christmas tree into a storage unit standing upright and on its stand, but you may be diminishing the life of your artificial tree if you don't follow these tips.
Remove all ornaments, tinsel, and decorations from the tree

Dismantle the tree into parts in addition to removing the base

If you still have the original package, fold your tree into this box

If you no longer have the original box, find a box of a similar size to store your tree

Place heavier items in the box first to avoid damaging the branches of the artificial tree
Choosing the Right Self Storage Unit for Your Holiday Decorations
When you're determining what type of unit for your seasonal holiday decorations, appliances, or electronics, StorageMart has the options you need. Choose from a variety of sizes that range from small (20 to 80 square feet), medium (81 to 150 square feet), and large (151 to 300 square feet). StorageMart also offers climate controlled units designed to keep your belongings protected during extreme cold or hot temperatures.
Selecting a Storage Unit with StorageMart
Preparing for the task of storing seasonal decorations in self storage requires you to carefully plan how you want to preserve these treasured items. Maintain the condition of your holiday and outdoor decorations with premium units available from StorageMart. Each storage facility offers spacious options and our staff is ready to assist you in finding a temporary or permanent home for your prized possessions. Find a StorageMart location in the United States, the United Kingdom, or Canada, and reserve a unit online today.
FIND A FACILITY NEAR YOU!
Not sure what size you need? Try our storage size guide.
Exclusive discounts when you reserve online
Still have questions? Check out our FAQs.
Learn self storage tips from the experts at StorageMart
Read this helpful guide from StorageMart to improve your quality of life with self storage.