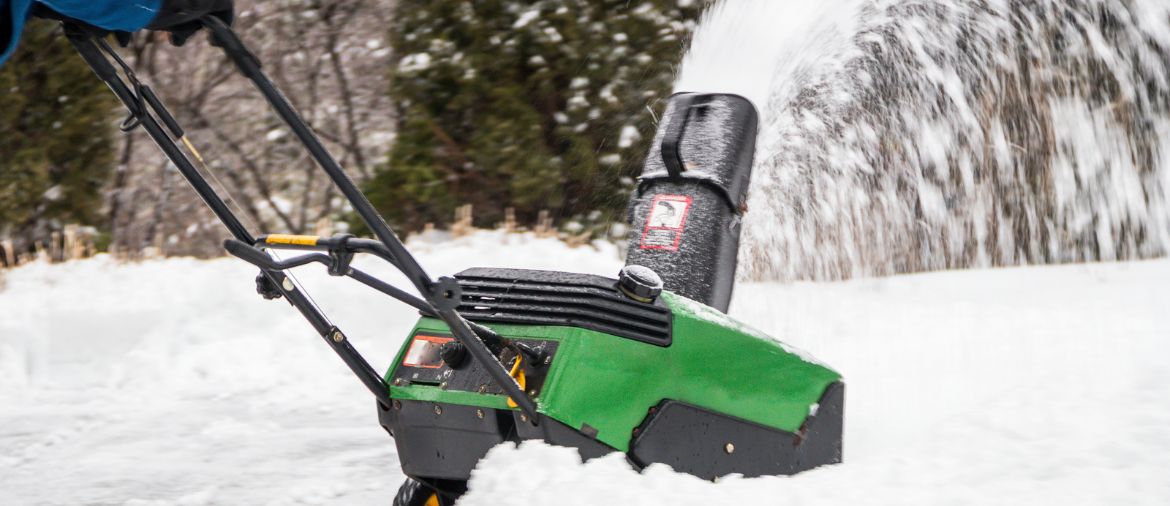 Proper Snow Blower Storage for the Off-Season
When spring finally starts to come around again, the last thing you want to think about is the next winter season. But humour us for a minute and imagine the first big snow fall next winter.
With inches or even feet of snow making it difficult for you to get your vehicle down the driveway, the last thing you need is a broken or malfunctioning snow blower. Before jumping into the spring and summer months, take some time to carefully prep your snow blower for storage.
1. Don't Be Shy with Fuel Stabilizer
When gas is left to its own devices in your snow blower, it'll react to the oxygen in the tank, oxidize, and cause damage to tanks, injectors, and other necessary parts of your snow blower. Fuel stabilizer prevents the gas from breaking down by absorbing moisture in the tank. This keeps the gas fresher longer and diminishes the risk of damage in between uses.
2. Drain Any Remaining Fuel in the Tank
While fuel stabilizer is important for preventing damage, it's always best to remove the remaining gas for your snow blower before storing for the off-season. There are two ways you can remove the remaining gas from the tank:
You can either run your snow blower until the gas runs out, or

You can use a chemical pump or siphon to drain the remaining fuel
Completely removing the gas will ensure no gas corrosion and damage.
3. Replace the Spark Plug
Before placing your snow blower into storage, make sure to check the spark plug. The spark plug is what ignites the fuel to start your snow blower's engine. Without it, your snow blower wouldn't be able to start. If the spark plug looks worn out or damaged, replace it. You'll also want to add oil to the combustion chamber to lubricate the engine and protect it from damage.
4. Clean Off Your Snow Blower
After a long winter, your snow blower is bound to be covered with a lot of salt and gunk buildup. Make sure you wipe down the entire snow blower, paying special attention to the frame, tires, and blades.
5. Lubricate All Other Moving Parts
Rough conditions from this past winter can eventually lead to the break-down of other parts of your snow blower. To maintain your snow blower before putting it into storage, remember to wipe down all the moving parts and lubricate things like the gear shaft, chute control, and wheel axels.
6. Safely Store Your Snow Blower
After looking over your snow blower one final time and tightening any loose nuts or bolts, it's time to store your snow blower. Keep it in a dry and safe part of your garage or shed, and keep it covered to avoid it getting dirty or damaged.
Snow Blower Storage and StorageMart
If a garage or shed isn't an option or if you're just looking for a safer place to store your snow blower, a self storage unit is a great option. At StorageMart, we offer clean, well lit self storage units in a variety of sizes—all of which can be rented on a month-to-month basis. Need more info? Check out our
storage unit guide
or view our
FAQs
.
FIND A STORAGEMART FACILITY NEAR YOU!
Exclusive discounts when you reserve online.
Still have questions?
Check out our FAQ.
View FAQs
Learn self storage tips from the experts at StorageMart
Read this helpful guide from StorageMart to improve your quality of life with self storage.