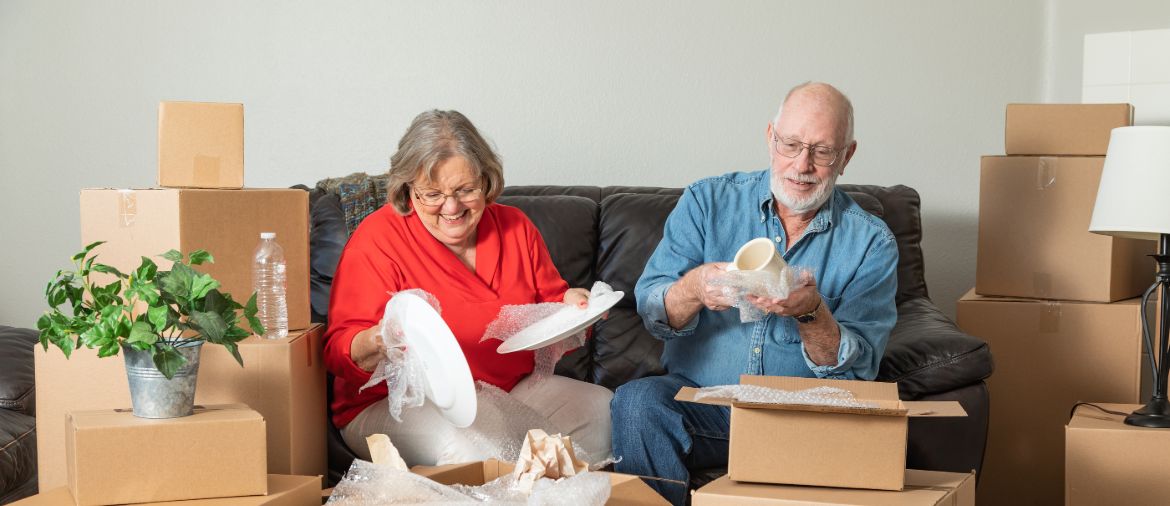 How to Pack Dishes for Moving and Storage
Whether you're placing boxes of plates and dishes into your storage unit, or you want to find the best way to pack dishes to store them in your closet or garage, if you take the time to pack your treasures with care it will pay off so that you can enjoy your items for a long time to come.
Packing your china, dishes, stemware and other fragile items for a move shouldn't be a spur-of-the-moment job. After all, you want to prevent your items from cracking or chipping. With a little planning, you'll be able to move your dishes without incident.
Safeguarding more delicate items like dishes takes more than just writing "fragile" on the side of a box. Here are some tips for proper packing of dishes.
First and foremost, don't skimp on the supplies. Moving can be an expensive process, and it's easy to consider using boxes from the local grocery store as a free alternative to paying for boxes. When it comes to packing dishes, those savings could end up costing you in the form of broken plates or glasses. Use high quality boxes designed specifically for moving and storage. You can even purchase boxes specifically designed for packing and moving dishes.
Wrap your dishes before putting them in the box. By creating a barrier around each plate, bowl or glass you're safeguarding it from other items scraping up against it. Unused newsprint is fine for if you're packing dishes for moving but not suitable for storage (newspaper ink can rub off on and stain items over time), but softer options like bubble wrap or linens are ideal.
Pack Dishes Together
Stack your dishes properly in boxes. Packing can often feel like a real life game of Jenga, but with dishes it's not always a good idea to cram something into every bit of space. Stack plates on top of plates and bowls on top of bowls, building up from larger to smaller. You might also consider packing your plates vertically (on their side) to reduce stress on the centers of plates at the bottom the stack. This would be particularly helpful if you're planning on storing your dishes for an extended length of time.
Fill empty space in boxes with packing material rather than whatever else happens to be lying around that also needs to be packed. Chipped and cracked dishes are often the result of either overpacking boxes or leaving so much open space that items are allowed to shift during transit.
Label Boxes Clearly
Clearly mark any box containing fragile items. These boxes need to be secured during transit. If you're storing, rather than just moving your dishes, you'll also want to avoid stacking heavier items on top of your boxes filled with fragile items. Ideally you'd have shelving set up in your storage unit for the boxes containing your more fragile items.
Moving can be stressful enough. The last thing you need is to start unpacking and find boxes full of broken plates and glasses. Get the right supplies and take the time to pack your dishes properly and your first dinner in your new home shouldn't require a trip to the store for a new set of stemware.
FIND A STORAGEMART FACILITY NEAR YOU!
Exclusive discounts when you reserve online.
Still have questions?
Check out our FAQ.
View FAQs
Learn self storage tips from the experts at StorageMart
Read this helpful guide from StorageMart to improve your quality of life with self storage.