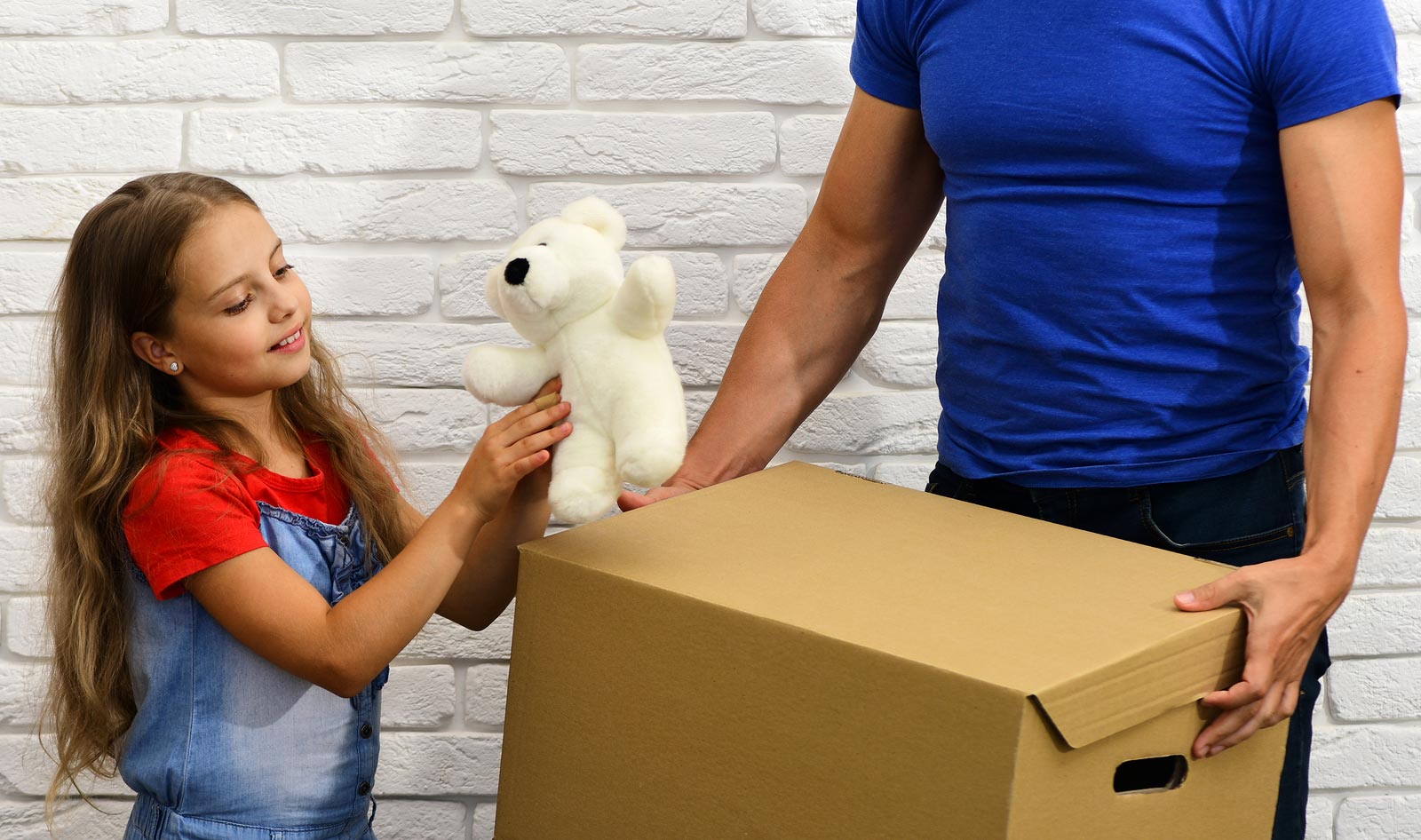 How to Prepare Old Toys for Self Storage
Toys are a staple of life for children, but even as you mature into adults, there are certain old toys that you may want to preserve and hang on to. Whether you are packing up old toys for your children or looking for toy storage ideas for collectibles, planning is essential.
Make sure your collectible Star Wars' action figure or your child's plush bunny is carefully prepared for self storage with these storage ideas for old toys.
Toy Storage Ideas
If your home is full of bouncing toddlers and plenty of old toys, simplify the process of preparing old toys for storage with these tips
Sort & Prioritize: Before attempting to pack up old toys for storage, host a sorting session to minimize your collection. When you've collected a batch of old toys, bag them up and donate to local community centers, shelters, or schools. The remaining toys will need to be packed for storage, especially when you're planning a move or wanting to find storage ideas for large toys and small toys.

Dismantle Large Toys: If you have bikes or large toys that feature several parts, dismantle or break down before you start to pack. Place small screws or toy parts in a clear freezer bag with a zipper and tape the bag to the toy base for safekeeping.

Clean Plush, Fabric-Covered Toys: Minimize the risk of your old toys developing moisture or collecting more dirt by cleaning them thoroughly before packing. Add spot remover to plush, fabric toys to remove stains and then hand wash or machine wash with laundry detergent. Before packing, add a piece of tape to hard, plastic pieces of plush toys, such as eye pieces.

Wipe Down Plastic Structures: Take a wet wipe or disinfectant wipe and thoroughly remove all dirt, debris, and dust from plastic toys. Remember to wipe in between small crevaces to minimize the risk of toys developing mold or bacteria while in storage.

Utilize Packing Paper: Maintain the quality of your collectibles and old toys by lining boxes or plastic tubs with packing paper before you start adding in items. Once you've started to load old toys in boxes or tubs, fill in the gaps with foam inserts, cushioning material, or bubble wrap.

Pack Plush Toys in Tubs: When storing for a few weeks or a few months, it's best to pack plush toys in plastic tubs versus bags. Bags may allow moisture to creep in, which could put your old toys at risk for developing mold or mildew stains.

Label Boxes: Make sure you can find your old toys by labeling each box before placing in a self storage unit. Mark 'fragile' on items that contain breakable toys.
Toy Storage Ideas for Small Spaces
If you have an abundance of toys, but a small space to store them in your home, consider these tips for maximizing your space in a child's bedroom or toy room.
Use an overhead hammock to house stuffed animals or plush toys in a corner of the room

Add an over-the-door shoe bag to house board games, puzzles, and books

Opt for a cubby system with shelves designated for action figures or Barbie dolls
Choosing the Right Self Storage Unit for Your Old Toys
The last thing you want is to open up a box of old toys, only to find them damaged. Make sure your old toys are stored in spacious units, as well as the climate control units available from StorageMart. When you reserve a spot online, you can choose from small (20 to 80 square feet), and medium (81 to 150 square feet) to large (151 to 300 square feet) units for your old toys.
Selecting a Storage Unit with StorageMart
Your old toys are precious, which is why you need a self storage unit that keeps your items safe and secure. Consider toy storage ideas that help you to maximize your space. StorageMart has facilities that offer you the space and even climate controlled environments to maximize the lifespan of your old toys and your household furnishings. Find a StorageMart location in the United States, the United Kingdom, or Canada, and reserve a unit online today.
FIND A FACILITY NEAR YOU!
Exclusive discounts when you reserve online
Still have questions? Check out our FAQs.
View FAQ
Learn self storage tips from the experts at StorageMart
Read this helpful guide from StorageMart to improve your quality of life with self storage.