StorageMart self storage supports WIN because the most important space families have are their homes.
WIN (Women In Need) has been helping homeless women and children in New York City since 1983, when the group found room for four moms and their children in a Midtown Manhattan church. The group continued its efforts to help by opening a shelter in Brooklyn that same year.
Today, WIN operates 10 homeless shelters for families in Manhattan, the Bronx, Brooklyn, and Queens with over 1,200 housing units. In April 2016, there were more than 60,000 homeless people in the New York City municipal shelter system, including 14,754 homeless families with 23,311 homeless children. Families comprise just over three-quarters of the homeless shelter population. WIN's passion is to see the women and children that they serve leave their shelters and regain their independence for a brighter future.

The nonprofit organization provides the tools needed to break the poverty cycle and a place to start learning how to use these tools. WIN transforms lives of New York City homeless women and their children by providing safe housing, critical services, and ground-breaking programs they need to succeed on their own.
WIN provides shelter for more than 4,700 people every night, including more than 2,600 children, but a story can make these statistics become much more powerful. Domestic violence forced one woman and her children out of her home. Without family, money, or a place to live, Emily entered NY's shelter system. "I left everything I had behind; my home, my possessions, my life. I felt that all hope was lost before arriving at WIN," said Emily. WIN gave Emily and her children a place to stay and provided critical supplies like clothing, food, and diapers. Emily's toddler, diagnosed with ADHD, was referred to a school specifically for children with this disorder and the change in her child after receiving the right care was amazing.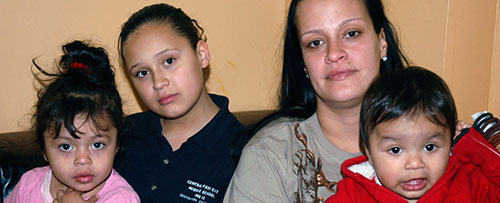 With her family taken care of, Emily could focus on herself. Helped by her WIN counselor, Emily slowly regained her self-confidence and the help she needed. Emily landed a job and signed a lease for her very own apartment, just five months ago after felt as if her life had ended. This exemplifies WIN's mission – helping people leave poverty behind.
StorageMart gives backs in the communities they serve and has been supporting WIN since 2012. To make a donation, visit WIN