StorageMart was proud to be the presenting sponsor of the Red Cross fundraiser in Jefferson City, which drew more than 300 people who applauded local heroes who donated blood, put our fires, and saved lives in many ways.
Everyone who was honored at last night's Heroes Dinner told a similar tale; they were just ordinary people who did the right thing at the right time.
Awards were given in nine categories including: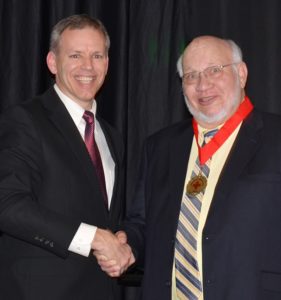 • Blood Services Hero – James "Ed" Brooks, who donated 26 gallons of blood, over the course of 208 donations.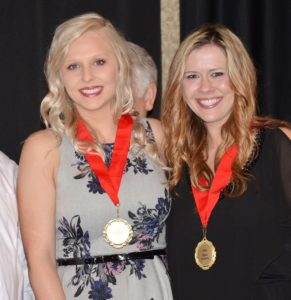 • Healthcare Professional Heroes – Taylor Laughlin and Jessica Rogers, who saw a woman collapse while exercising at the gym. The CPR they administered to the woman saved her live.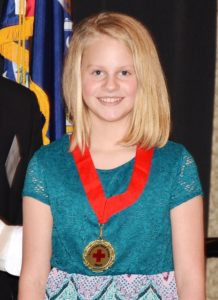 • Good Samaritan Youth Hero – Emma Huett, 11, who created a free library at her grandmother's house. The library, about as big as two large mailboxes, is stocked with 50 books for anyone to read and return, without any late fees.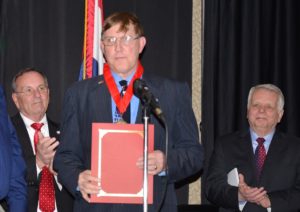 • Military Hero – Don Hentges, a Vietnam War Veteran, was recognized for a lifetime of unflagging support for central Missouri veterans.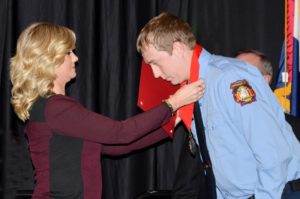 • Firefighter Hero – Jesse Berendzen, a second-generation firefighter who was recognized for saving a man using CPR and continues to passionately learn more to serve his community.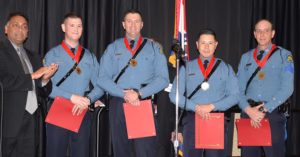 • Law Enforcement Heroes – Sgt. Steven Cunningham and Troopers Roberto Rizo, Evan Hand and Christopher Giacolone saved the life of a young boy whose legs were lost in a train accident. Their swift thinking and action were the reasons the boy survived.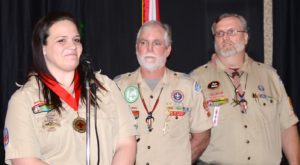 • Community Impact Heroes – Boy Scouts of America Five Rivers District, for living out the motto, "Do a good turn daily." The organization consistently collects thousands of pounds of food every year through the "Scouting For Food" drive and also work tirelessly on conservation projects at the Lake of theOzarks State Park.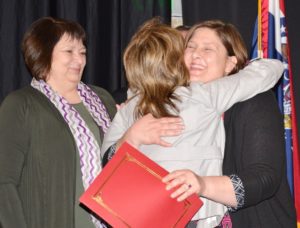 • Good Samaritan Adult Hero – Betsy Berry, a sixth grade science teacher, heard a student choking in the hallway, immediately administered the Heimlich Maneuver to save the boy's life, then returned to her classroom.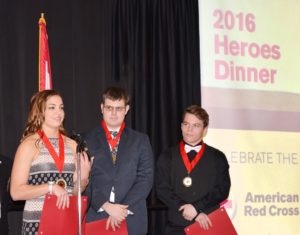 • Emergency Medical Assistance Heroes – Sam Dudenhoeffer, Cayce Heiberger and Spencer Wolf were lifeguarding last summer when they noticed a man in trouble. Cayce jumped in and pulled the man from the water and all three administered CPR to the man, who was conversing normally by the time the paramedics arrived.
StorageMart is proud to support the Red Cross, this year's award winners and all the everyday heroes whose efforts may not be easily noticed. Thank you to our customers too  – your storage place allows us to continue to support the Red Cross.