Self Storage Size Guide
The below sizing guide will help you get a better idea of how much space you need. In general, we recommend 25 square feet of storage for every room of furniture you'd like to store. Don't worry if you can't choose between two similar sizes—just rent the space online that you think works best, and if you need another size, we'll adjust your reservation with no problem!
Room Size
Locker
Similar to a telephone box or small cupboard.
Room Size
25 SqFt
Comparable to a walk-in wardrobe.
Room Size
50 SqFt
Similar to the size of a large garden shed.
Room Size
75 SqFt
Fits the contents of a Luton van / 1-bed flat.
Room Size
100 SqFt
Suitable to store a 2-bedroom flat / house.
Room Size
150 SqFt
Size of a single garage, can store a 2 bedroom house.
Room Size
200 SqFt
Fits the contents of a 7.5 tonne lorry / 3-bed house.
Room Size
250 SqFt
Size of a double garage, stores a 4-bed house.
Room Size
300 SqFt
Fits the contents of a 30 ft articulated lorry.
Room Size
400 SqFt
Ideal for business storage or a large household.
Find a StorageMart Facility Near You!
What Fits in a Storage Unit?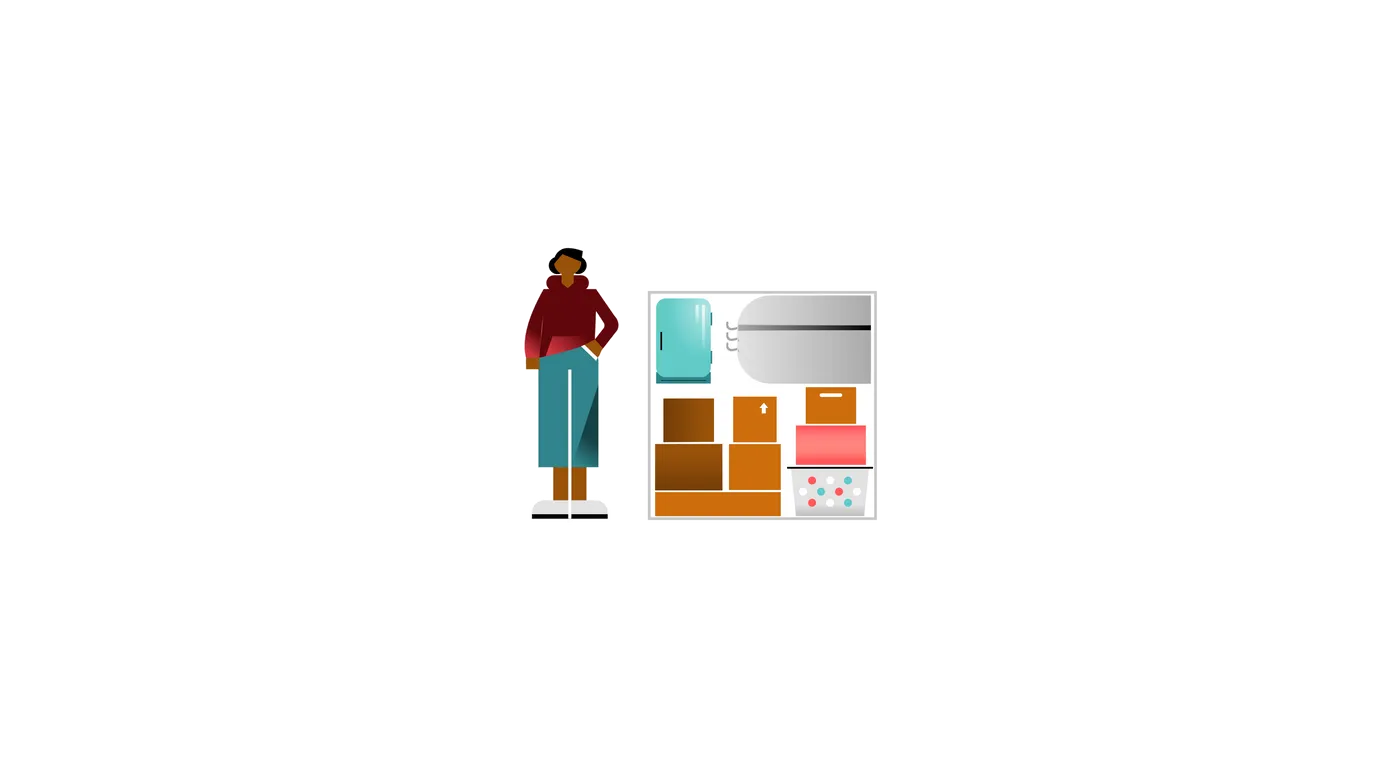 Closet
< 6 FT tall, 16-24 sq. ft.
Closets are ideal for personal or business storage of items you need quick and easy access to, or want to store for a long time.
Books

Seasonal décor and clothing

Sports equipment

Window AC units

Small-Medium boxes

Documents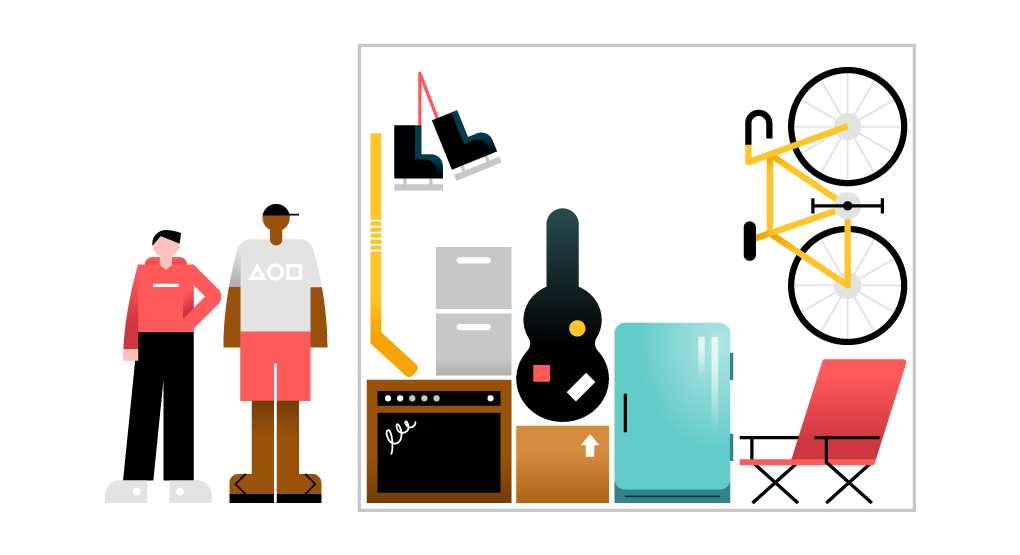 About the size of a standard garden shed. Great for storing one room of small furniture.
Kitchen appliances

Camping & hobby gear

Seasonal decorations

Garden equipment

Family photos
Works well for 1/2 a transit van load.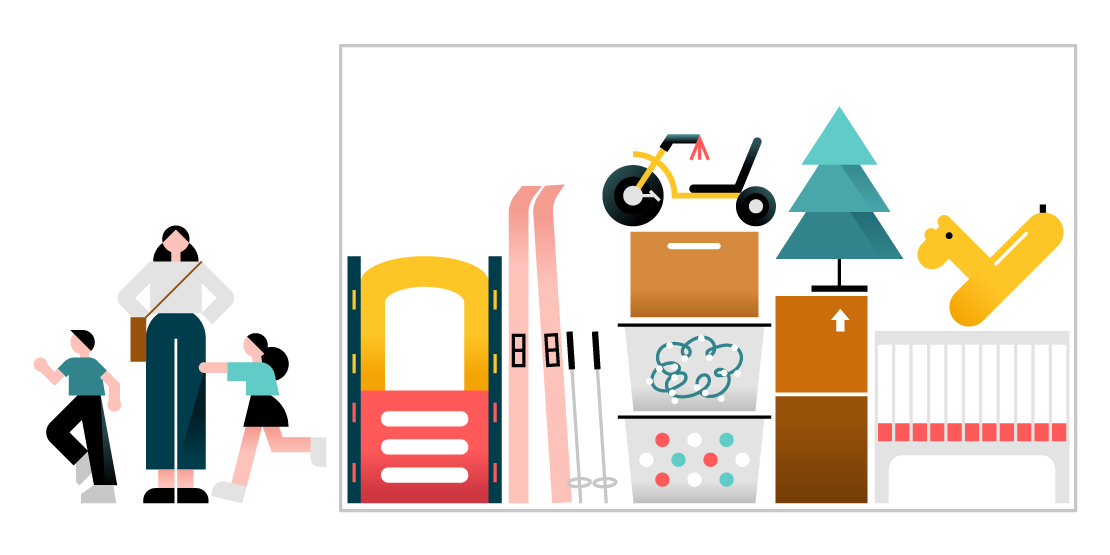 This is the size of a single garage. Good for a typical two-bedroom home.
Wardrobe

Divan bed frame

Three-piece suite

Nursery furniture

Larger sports equipment
Works well if you have 1 1/2 luton van load or an 18 ft container.
This is the size of double car garage. Perfect for moves if you have larger appliances, as it will hold the entire contents of a five-bedroom home.
Large bed sets

Refrigerators

Retail inventory

Construction materials
Works well for 1 1/2 7.5 tonne box lorry loads.

This about the size of a three-car garage. Ideal for businesses and managing inventory.
Tools

Large vehicles

Eight rooms of furniture

Retail inventory
Ideal if you're moving with an articulated lorry.
Parking spaces large enough to accommodate your car, truck, boat, or RV. Rent space for your trailer, jet skis, or RTVs. Learn more about how 
storing your RV
 at StorageMart can help keep your vehicle safe during inclement weather.  
Rent parking spaces for your company trucks, vans, and other company vehicles, with 24-hour access available for your convenience.
Sizes are approximate. Please inspect your unit and ensure the space you rent meets your needs. Storage unit accommodation ability will vary based on the size of your contents and belongings.