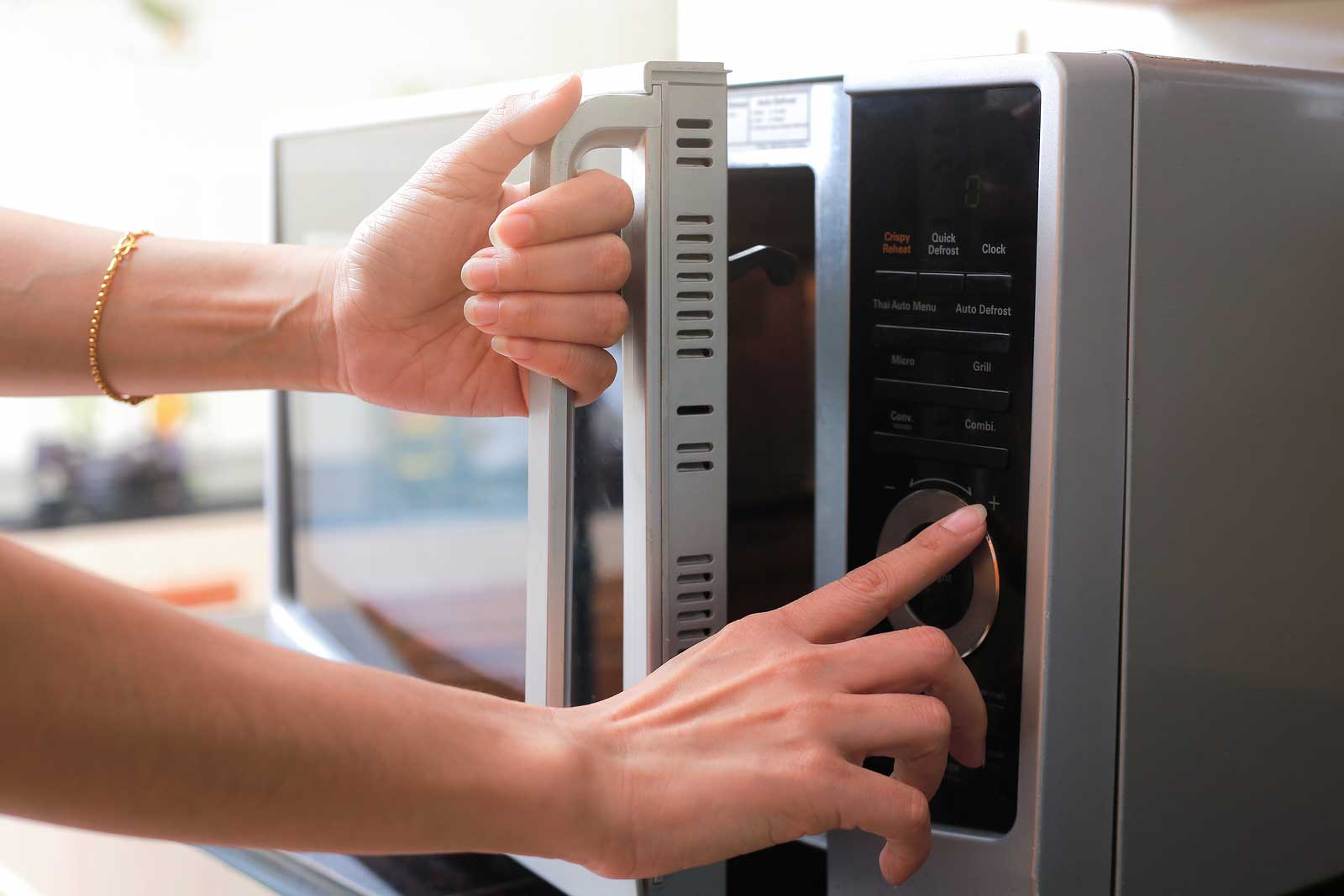 How to Prepare a Microwave for Self Storage
As you are packing up to move into a new home or even clearing large items from your home for a renovation project, special care is necessary to prepare appliances, such as a microwave, for short-term or long-term storage. While you may be inclined to just unplug the unit and load it onto a luton van, consider these microwave storage tips to help preserve this essential kitchen appliance for future use.
Learning How to Store a Microwave in Self Storage
It's no secret that your microwave is used – and used often. Keep it in prime condition when moving it to a self storage unit by taking these simple steps:
Remove Glass Components: The last thing you want is to remove your microwave from storage, only to find that the glass components have shattered. Start preparing your microwave for self storage by removing the glass tray/plate from the inside. Place this tray separately in a box, and wrap it in a towel, blanket, or bubble wrap for safekeeping.

Clean the Unit: Spend ample time disinfecting and cleaning your microwave before you move it. Wipe out the inside of the microwave to remove food particles and built-up grease or grime. Using a vacuum hose, remove any dust or cobwebs from the microwave's exterior surface, including the power cord.

Tape the Door Shut: Even if your microwave door is shut, a strong jostle during the move may cause it to open. Use packing tape to seal the door at the top and bottom of the unit to prevent potential damage. To eliminate any dangling cords, wrap the power cord and tape it to the exterior of the microwave.

Box Up the Microwave: While you could move the microwave as a stand-alone item, when storing a microwave in self storage, the unit needs to be protected. Find a box that will fit this handy appliance and line the box with foam padding, bubble wrap, or blankets for a secure fit. If you have the original box the microwave was packaged in, you should find that the appliance fits perfectly.

Microwave Storing Tips: A microwave should be stored upright in its intended position to avoid any of the inner components from disassembling. Resist the urge to store boxes or items on top of the appliance. Even if your microwave is in a box, it could be damaged by heavy items stored on top of the box.
Tips for Packing Non-Perishable Food Items
If you are anticipating the need for a self storage unit temporarily for only a week or two, you can keep your non-perishable food items fresh when packing correctly.
Add unexpired canned goods, dry pasta and MREs in a sturdy plastic bin or bucket with a secure lid

Avoid putting non-perishable food items in cardboard boxes, as these types of structures may not keep insects or rodents away

Do not pack one tub or container full of all of your canned goods so it is lightweight and easier to move
Choosing the Right Self Storage Unit for Your Microwave
When you're determining what type of unit for your household items, appliances, and clothing, StorageMart has the options you need. Choose from a variety of sizes that range from small (20 to 80 square feet), medium (81 to 150 square feet), and large (151 to 300 square feet). StorageMart also offers climate control units designed to keep your belongings secure during extreme cold or hot temperatures.
Selecting a Storage Unit with StorageMart
Preparing for the task of storing a microwave requires you to carefully plan how you want to preserve this expensive and heavily-used appliance. Maintain the condition of your appliances with premium units available from StorageMart. Each storage facility offers spacious options and our staff is ready to assist you in finding a temporary or permanent home for your prized possessions. Find a StorageMart location in the United States, the United Kingdom, or Canada, and reserve a unit online today.
FIND A FACILITY NEAR YOU!
Not sure what size you need? Try our storage size guide.
Exclusive discounts when you reserve online
Still have questions? Check out our FAQ.
Learn self storage tips from the experts at StorageMart
Read this helpful guide from StorageMart to improve your quality of life with self storage.