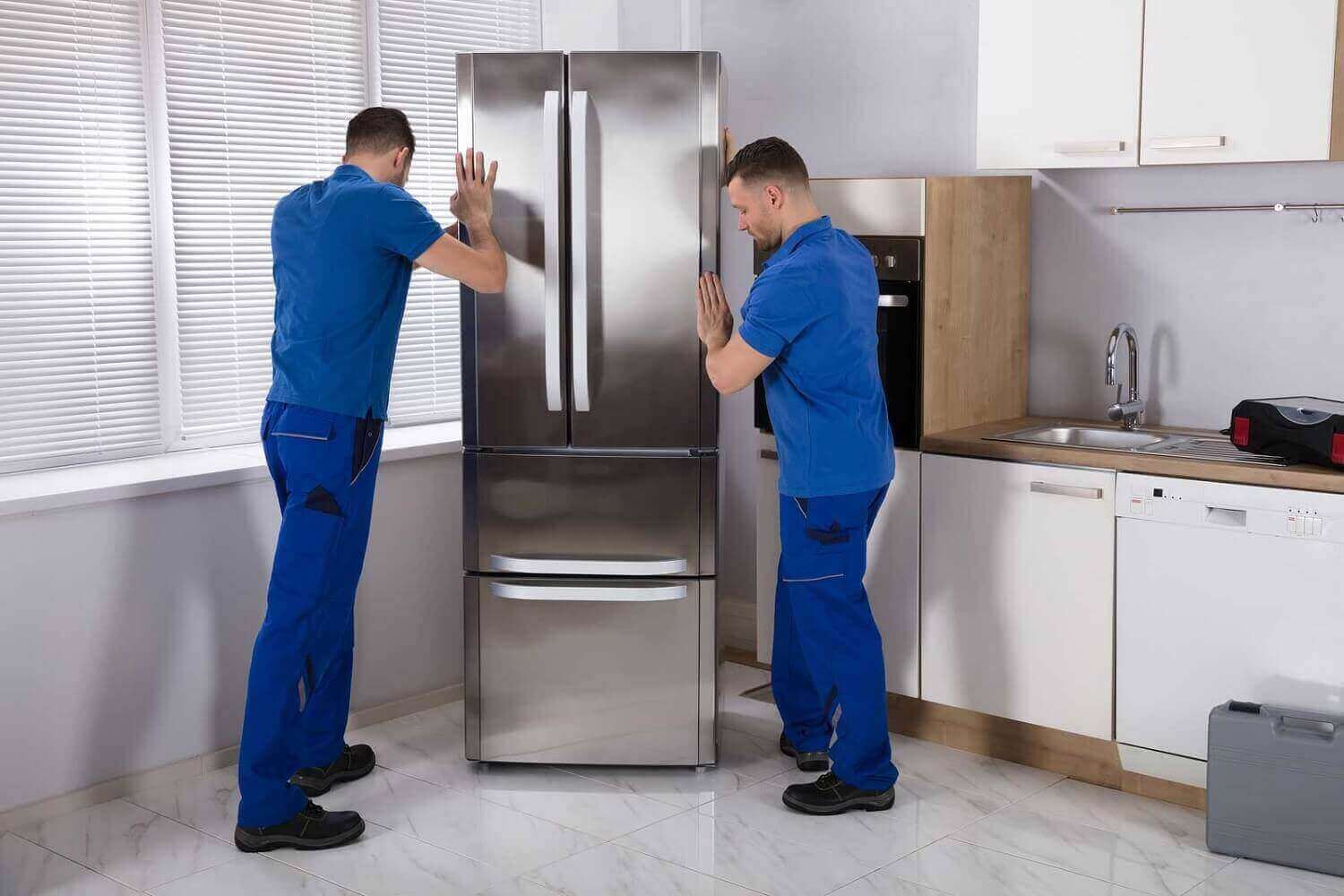 How to Prepare a Refrigerator for Self Storage
It's relatively easy to pack up clothing in boxes when clearing space in your home or while preparing for a move, but it's not that simple to just pack up a refrigerator. This expensive appliance requires a gentle, yet thorough approach, which is why paying close attention to refrigerator storage tips can save you time, money, and stress.
Learn how to store a refrigerator for both short-term or long-term time frames with these helpful tips.
5 Refrigerator Storage Tips
Your refrigerator is not something you should try to move into storage on your own. Before you even enlist your friends or neighbours for help, follow our refrigerator storage tips to get it ready for the move.
Unplug and Defrost: You need ample time to prepare your refrigerator for storage. In fact, it's best to begin the process at least a week before you plan to move the refrigerator. Begin by unplugging the unit and letting the freezer defrost. Remove all items and food products from the refrigerator and the freezer compartment to eliminate any potential spills from melting food. Protect your floors, too, by placing a towel under the unit to catch any dripping.

Clean the Inside and Outside of the Unit: Refrigerators are one of the most frequently used appliances in your home, so it's no surprise that the unit needs to be cleaned regularly. When determining how to store a refrigerator, make cleaning the unit a top priority. Once the freezer component has defrosted, remove any liquids or water settling in the appliance's interior. Next, wipe down all racks and the inner surfaces of the refrigerator. Pull the refrigerator away from the wall and vacuum any dust or cobwebs forming on the exterior portion of the refrigerator.

Remove Inner Compartments: Before you move your refrigerator into a luton van, and ultimately into a self storage unit, remove the shelves and drawer compartments. Store these in boxes or sealed tubs. If you choose to move your refrigerator with the drawers in tact, it's best to tape the drawers shut to avoid potentially damaging the inner surface of your refrigerator.

Move the Refrigerator Upright: One of the most common ways to damage your refrigerator during a move is to move the appliance on its side. If your refrigerator is not upright, you could potentially damage the coils. Try tipping the refrigerator as little as possible when shifting onto a dolley and loading in and out of a truck.

Dry Thoroughly: Once you've moved your refrigerator into a storage unit, keep the unit upright. It's also crucial that the refrigerator is completely dry. Take off the freezer and refrigerator doors to eliminate moisture and mold from building up over time. You can also leave the doors ajar for the same effect.
Choosing the Right Self Storage Unit for Your Refrigerator
When you're determining what type of unit for your household items, appliances, and clothing, StorageMart has the options you need. Choose from a variety of sizes that range from small (20 to 80 square feet), medium (81 to 150 square feet), and large (151 to 300 square feet). StorageMart also offers climate controlled storage units designed to keep your belongings secure during extreme cold or hot temperatures.
Selecting a Storage Unit with StorageMart
Preparing for the task of storing a refrigerator requires you to carefully plan how you want to preserve this expensive and heavily-used appliance. Maintain the condition of your appliances with premium units available from StorageMart. Each storage facility offers spacious options and our staff is ready to assist you in finding a temporary or permanent home for your prized possessions. Find a StorageMart location in the United States, the United Kingdom, or Canada, and reserve a unit online today.
FIND A FACILITY NEAR YOU!
Not sure what size you need? Try our storage size guide.
Exclusive discounts when you reserve online
Still have questions? Check out our FAQ.
Learn self storage tips from the experts at StorageMart
Read this helpful guide from StorageMart to improve your quality of life with self storage.