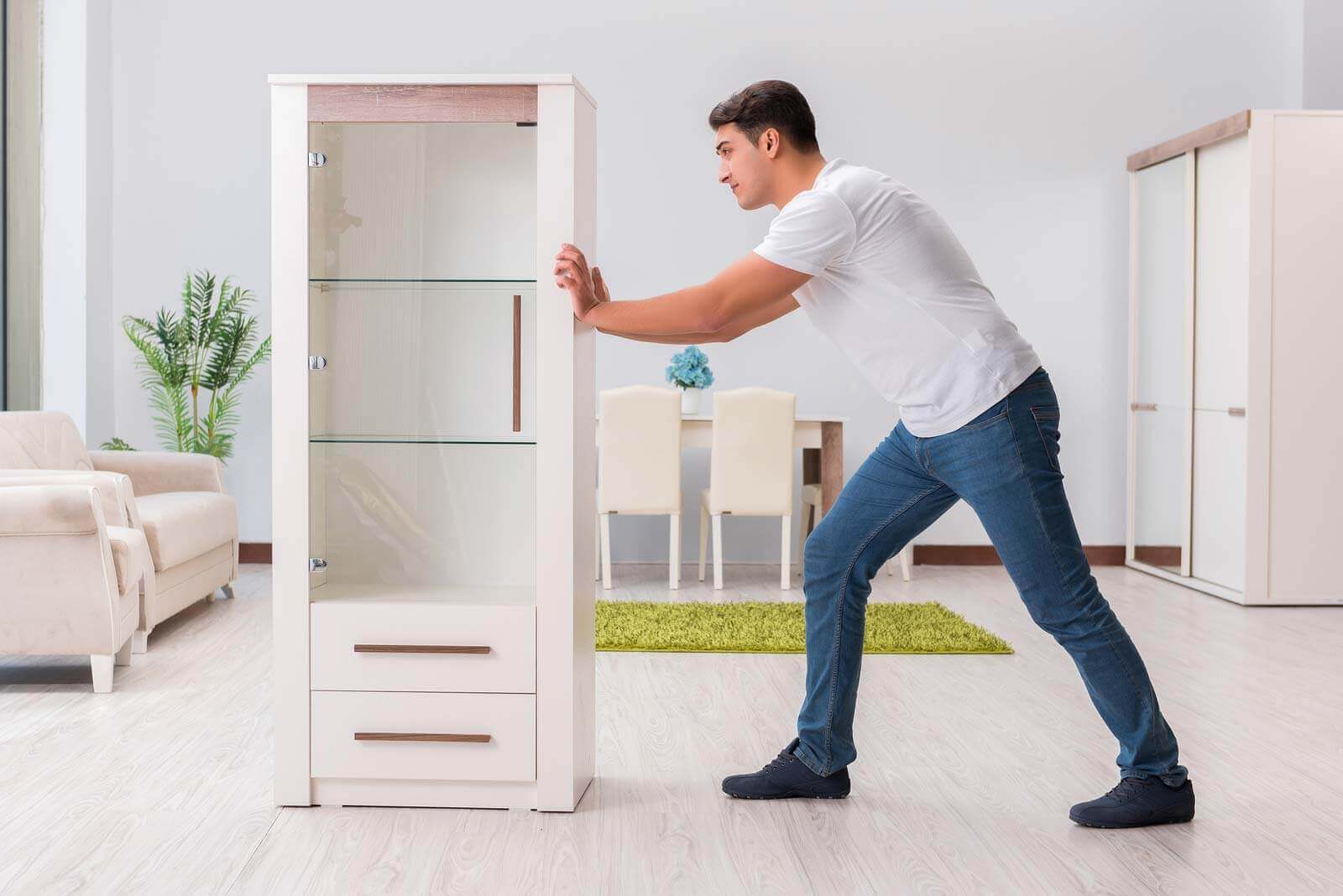 6 Steps to Storing a Wardrobe
While most people grab boxes and tubs to store clothing, many overlook the fact that they must also prepare for storing a dresser. Your furniture is essential when moving or transitioning into a larger or smaller place. However, when you need to stow away your stuff, consider these tips on how to store a dresser in self storage.
You want to find your dresser in its best condition after storing for a few weeks or even a few years. Therefore, properly preparing your furniture is important. Make sure your dresser is in prime condition before, during and after storage by preparing the unit for a temporary or not-so-temporary stay in a self storage unit.
Wipe Down the Dresser: Even if you're an avid neat freak, there is bound to be some dust or even a few knicks on your dresser. Spend some time cleaning the unit before removing it from your humble abode. Wipe out each drawer and add some contact paper to protect the inner lining and bottom surfaces. Clean the top, sides and bottom of your dresser with furniture polish. You may even need to touch up a few spots with stain or paint so it looks brand new before, during and after you are finished storing the dresser.

Take Accurate Measurements: Once your dresser is clean and dry, measure the furniture piece to determine the best way to not only proceed with storing a dresser, but also in determining how much wrap or covering you need to prepare it for storage.

Disassemble the Dresser: Remove all drawers from the main structure of the dresser so it is lighter during transport and so that you can avoid having drawers fall open while moving. If your drawer knobs are loose, unscrew them and place them in a small bag to tape on the inner structure of the drawers for safe keeping. If your dresser has a mirror attached to it, remove the mirror and ship it separately to avoid any risk of damage.

Completely Cover Your Dresser and Drawers: Plastic wrap is commonly used to cover furniture, but when you have a dresser that is made from wood, it's best to use soft blankets when storing. Line a blanket around each drawer and the entire structure of your dresser before moving it from your home.

Start Hauling the Dresser: Storing a dresser and any type of furniture for that matter, requires careful planning. It's important that you are moving the piece with care to avoid damaging the dresser and the drawers, as well as the walls in your home. When using a luton van, place the dresser toward the back of the truck wall and lay each drawer separately. Stacking may help preserve space, but it could also wreak havoc on the condition of your dresser and drawers.

Maintain Plenty of Space in Storage: Do not place your dresser and furniture directly up against an exterior wall in a storage unit. If you're unsure how to store a dresser in self storage, consider moving the unit closer to the middle and leave an aisle for easy access. Always store dressers in their upright position, but feel free to fill in the hollow areas with small boxes or soft items.
The Best Way to Store Your Clothing
Once you have mastered storing a dresser, it's time to think about your next prized possessions – your clothes. Consider these tips when storing your clothing long term.
Wash your clothes before packing

Use vacuum seals only if you plan to store your clothing for a short time

Keep clothes fresh and free from mildew by packing in plastic containers with lids

When possible, choose a climate controlled storage unit
Selecting a Storage Unit with StorageMart
Storing a dresser doesn't have to be a challenge. In fact, when determining how to store a dresser in self storage, you have options to keep your furniture perfectly maintained. When renting a self storage with StorageMart, know that each facility offers spacious options and our staff is ready to assist you in finding a temporary or permanent home for your prized possessions. Find a StorageMart location in the United States, the United Kingdom, or Canada, and reserve a unit online today.
FIND A FACILITY NEAR YOU!
Not sure what size you need? Try our storage size guide.
Exclusive discounts when you reserve online
Still have questions? Check out our FAQ.
Learn self storage tips from the experts at StorageMart
Read this helpful guide from StorageMart to improve your quality of life with self storage.