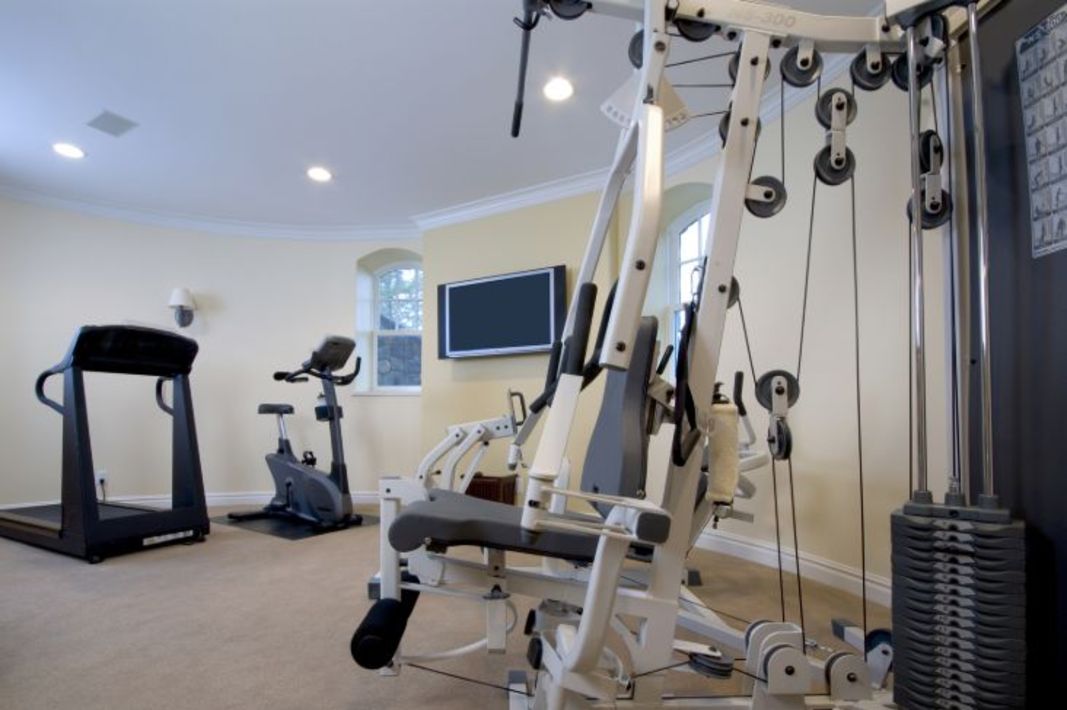 3 Steps for Storing Gym Equipment the Proper Way
Gym equipment isn't cheap. You had the best of intentions to create an at-home gym and use it religiously. But, as time goes on priorities tend to change. You may be trying to save money by downsizing to a one-bedroom flat or putting things in storage to make room for a new baby. Whatever your reasons, there are three simple steps you should follow before you store your treadmill, exercise bike, or other gym equipment.
Step 1 for Storing Gym Equipment: Clean and Lubricate
If you aren't selling your gym equipment and instead putting it in storage, odds are you actually were using it. That means, there could be a build-up of sweat, dust and debris on your equipment. Before you think about placing your expensive equipment in storage, you need to take the steps to clean things properly.
Storing a Treadmill – Wipe and disinfect all visible surfaces, while paying special attention to the handles. A treadmill cleaner is the best way to ensure the belt stays in proper working condition. Wipe it off and make sure it's dry and properly greased. It's not a bad idea to place the safety key and instruction manual in a Ziploc bag and tape it to the treadmill for storage.

Storing an Exercise Bike – Similarly to the treadmill, every visible surface needs to be cleaned off and disinfected. Dust and debris should be cleaned off and all parts should be properly lubricated.

Storing Free Weights – You'll want to wipe them off and make sure they are thoroughly cleaned and disinfected. It also might make sense to invest in a weight storage rack if you don't already have one to keep them off the ground.
Step 2 for Storing Gym Equipment: Disassemble or Compress
If you still have the instruction manuals for your workout equipment, you're ahead of the game. There are often features built in on certain gym equipment that is designed to make your items slightly more compact for storage.
Most treadmills can be folded up to maximize floor space and some bikes can be easily disassembled to save room. Just be sure you keep the instructions handy for when you are ready to recover these items from storage. Don't take anything apart that won't go back together as it was intended.
Step 3 for Storing Gym Equipment: Finding a Proper Location
When you are getting ready to store your items, it might be in your best interest to invest in covers. Covering your treadmill or exercise bike will ensure dust can't get in and keeps the important electronic elements clean and clear.
The next step is choosing where to store your gym equipment. It should be a little easier if you disassembled or compacted things.
A basement or a garage might seem like the obvious choice for storage, but there are a few pitfalls you should be aware of when storing things in these locations. One of the worst things that can happen to your gym equipment is fluctuating temperatures. Basements can be damp and cold during the winter months causing condensation to accumulate in areas you don't want it. Workout equipment is not meant to withstand major fluctuations in temperatures. Especially treadmills should be stored in a cool, dry place with year-round regulated temperatures.
Your best bet might be to invest in a self storage unit to keep your equipment clean, in proper working condition, and ready for use whenever you need it in the future.
Where to Find Storage for Gym Equipment
Let StorageMart help you with the rental process. Learn more about our high-quality storage units and decide if it's the right option for storing your gym equipment. All of our units come in a variety of sizes and locations to best suit your needs. Plus, you can rent on a short or long-term basis. Contact us today or start the online rental process.
FIND A FACILITY NEAR YOU!
Exclusive discounts when you reserve online
Still have questions? Check out our FAQ.
View FAQ
Learn self storage tips from the experts at StorageMart
Read this helpful guide from StorageMart to improve your quality of life with self storage.