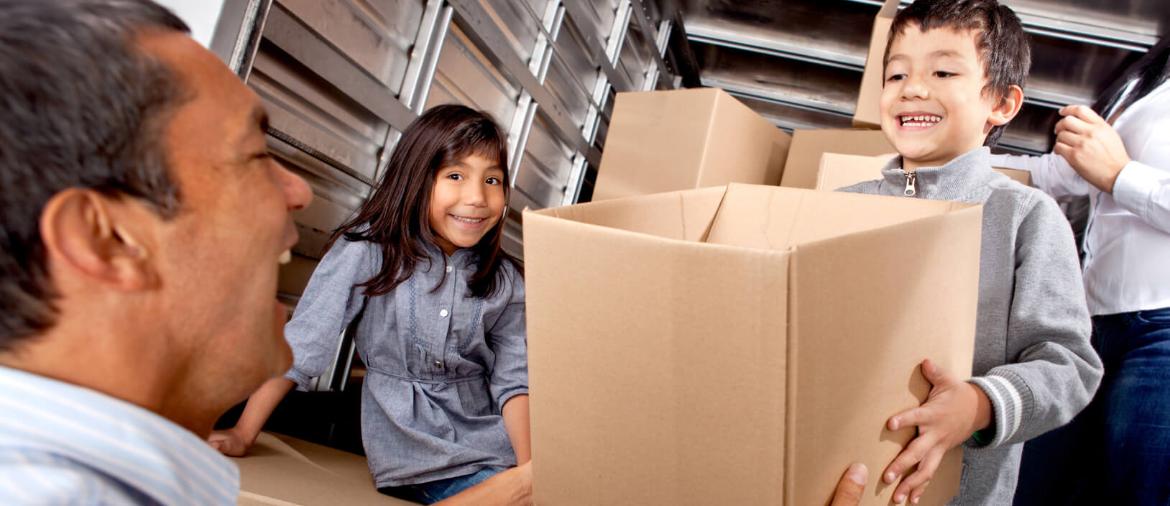 A Do-It-Yourself move often means renting a moving truck to get your home from one place to another. Loading your truck efficiently will save you time and money by allowing you to rent a smaller truck and make fewer trips. It will also make the unloading process easier, saving you work and stress so you can enjoy your new home.
A Few Tips First
Give careful consideration to any fine print regarding insurance on your truck rental agreement.

Carefully inspect your rental truck prior to finalizing any agreement with a truck rental company and point out any existing dents or scratches.

Most moving trucks come equipped with ramps for loading and unloading. Make sure the ramp is fully extended and locked to the truck before standing or walking on it.

Don't fill boxes any heavier than you can lift, and remember to lift with your knees. Use a dolly as much as you can to reduce stress on your back and knees. Our self storage offices have dollies and carts available for your use to make moving items to your storage unit easier.

Distribution of weight should always be on your mind when loading your moving truck. Keep the heavier items along the walls, leaving the center open for boxes and lighter items. This will make driving your truck easier. Don't forget to use straps to keep your heavier items held against the walls.
CHANNEL YOUR INNER TETRIS CHAMPION
When loading your truck, try to think in terms of the game Tetris or a jigsaw puzzle. Work things around to where they best fit together. This will maximize your space and allow less movement of items while in transit. Take apart furniture such as tables if possible. Stand your couch on its end. Any space you save in the truck will reduce the number of trips you have to make. It's not uncommon to forget about some items in your home. If possible, bring all of your furniture outside so you know exactly what you're working with and can plan the placement of every item.
Use mattress covers to keep your bedding clean during moving and while in storage.

Don't store heavier boxes or items on top of lighter ones.

Wrap legs of chairs and tables with bubble wrap. You also don't want to reach your new home and find all your furniture is torn, scratched, scraped or scuffed up.

Use furniture pads to create a barrier for each individual piece of wooden furniture (use plastic stretch wrap for upholstered furniture).

Remove drawers from dressers, wrap them individually and place them on top of your stacked boxes.

Flat-screen TVs should never be moved resting on their sides or backs. Wrap your TV, face it against a box and strap it in.

Appliances should go onto the truck last, so they can come off and be placed in your new home first.

Appliances that use water should be completely drained a day or two ahead of time.
Important Tip: Tape cords to the sides of the appliance to prevent tripping.
Take the time to prep your items, box them up, and organize your moving truck strategically. Packing your moving truck the right way will help your items during the move and make the moving in and unpacking process much easier. Looking for tips on how to organize your storage unit? Check out our
tips for organizing your unit
!
FIND A STORAGEMART FACILITY NEAR YOU!
Not sure what size you need?
Try our storage guide.
Exclusive discounts when you reserve online.
Still have questions?
Check out our FAQ.