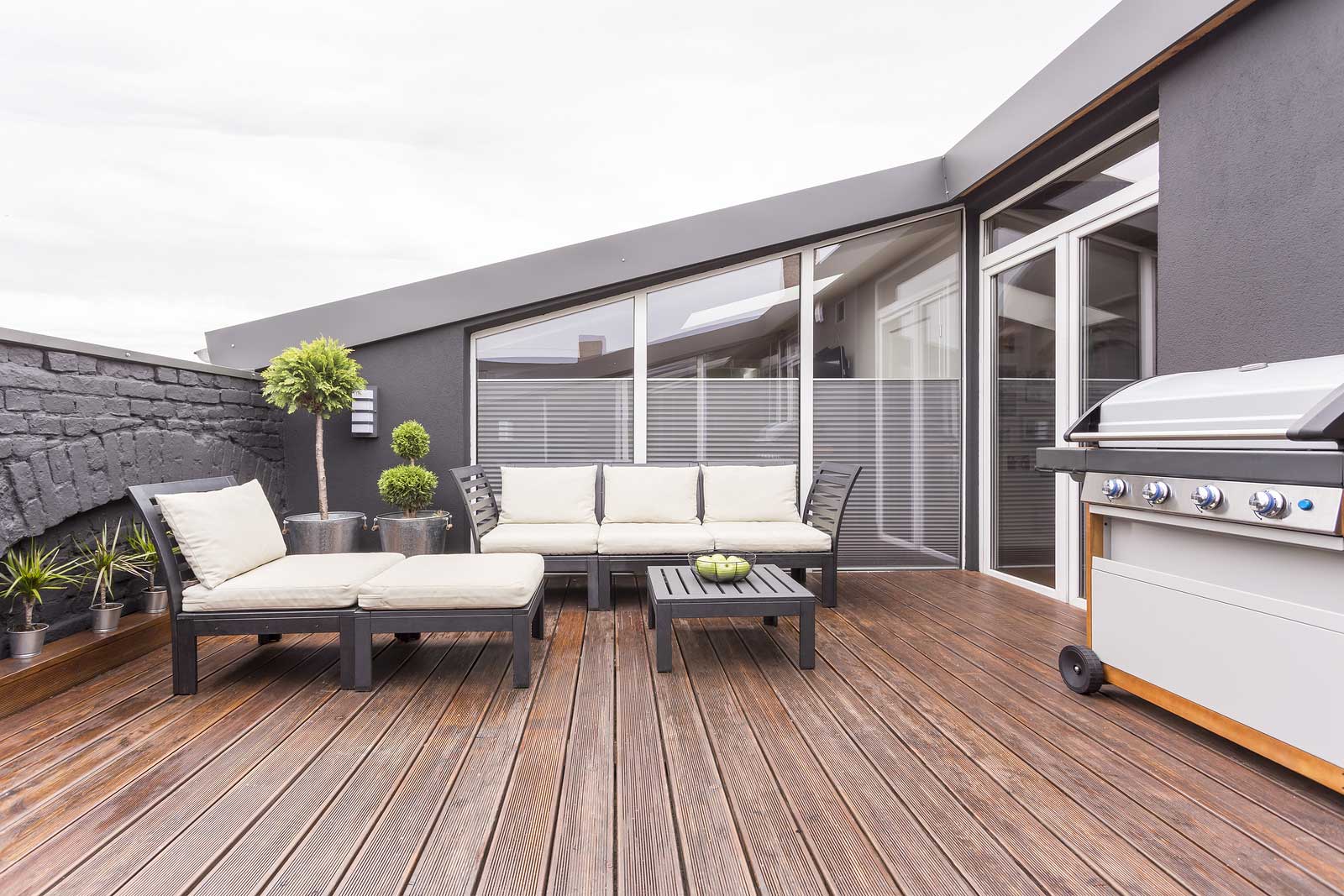 How to Prepare a Gas Grill for Self Storage
Your grill is most likely one of your true loves. When it comes to storing a gas grill, it's important to make sure your prized possession is in the best shape both in and out of storage. The amount of time and effort you put into storing a gas grill in a storage unit the proper way, the more time you'll have enjoying your grill – and your grilled creations – in the future.
Package up your gas grill with perfection, just as you master the grill at outdoor parties with these gas grill storing tips.
How to Store a Gas Grill
If a move to another home or a need to relocate your grill for a few months during a patio or lawn renovation has you wondering how to store a gas grill, here's how:
Remove the Propane Tank: One of the biggest safety hazards of storing a gas grill is the fuel source. To start preparing to move your gas grill to storage, turn off the gas and disconnect the propane tank completely. Due to fire hazards, you will not be able to store your propane tank in most self storage units, so it may be necessary to store it with a friend or give it away to a neighbour when storing your gas grill long term.

Clean Your Grill: Although it's important to clean your gas grill range after each use, when storing any type of grill, you will want to give it a thorough cleaning. Wash down the exterior portion of the grill with water and dry with a microfiber cloth. Avoid using paper towels since the texture may be too rough on the finish, especially those made with stainless steel. Use a grill brush to clean the grates. Finish up by emptying the small drip pans. The crucial element of cleaning a gas grill is to ensure it is not wet when moving to a storage unit.

Secure the Lid: If you have a gas grill that does not have a locking mechanism, place a piece of packing tape on the unit to secure the top lid. Fold up all other parts of the grill to make it easier to move.

Measure the Gas Grill: Determine the type of space you will need by measuring your gas grill before moving. Allow for a few extra inches on all sides of the grill so that furniture or box corners do not scratch the finish.

Add a Waterproof Cover to Your Grill: Keep your gas grill in prime condition by covering the unit with a cover that fits securely and firmly. Make sure the grill is completely dry and then wrap the waterproof cover around the exterior, tying the cover at the ends. A cover offers added protection when storing a gas grill in a storage unit.

Store Upright: Your gas grill is designed to be stored and used in an upright position. Make sure that you have enough room on the luton van and in your self storage unit for the appliance to remain in its natural state.
Where to Store a Propane Tank
If you are storing a gas grill temporarily and do not wish to dispose of your propane tank, consider these tips on where to store it:
Never bring a propane tank indoors for any reason unless the unit is completely empty and purged of propane

Store your propane tank outside, at least 10 feet away from anything potentially flammable

Resist the urge to store your propane tank in a shed or garage, as these are not areas with enough ventilation

Consider asking a friend or family member to store propane tanks for you in an outdoor area
Choosing the Right Self Storage Unit for Your Gas Grill
When you're determining what type of unit for your household items, appliances, and clothing, StorageMart has the options you need. Choose from a variety of sizes that range from small (20 to 80 square feet), medium (81 to 150 square feet), and large (151 to 300 square feet). StorageMart also offers climate control units designed to keep your belongings secure during extreme cold or hot temperatures.
Selecting a Storage Unit with StorageMart
Preparing for the task of storing a gas grill requires you to carefully plan how you want to preserve this treasured outdoor unit. Maintain the condition of your appliances and household items with premium units available from StorageMart. Each storage facility offers spacious options and our staff is ready to assist you in finding a temporary or permanent home for your prized possessions. Find a StorageMart location in the United States, the United Kingdom, or Canada, and reserve a unit online today.
FIND A FACILITY NEAR YOU!
Exclusive discounts when you reserve online
Still have questions? Check out our FAQ.
View FAQ
Learn self storage tips from the experts at StorageMart
Read this helpful guide from StorageMart to improve your quality of life with self storage.