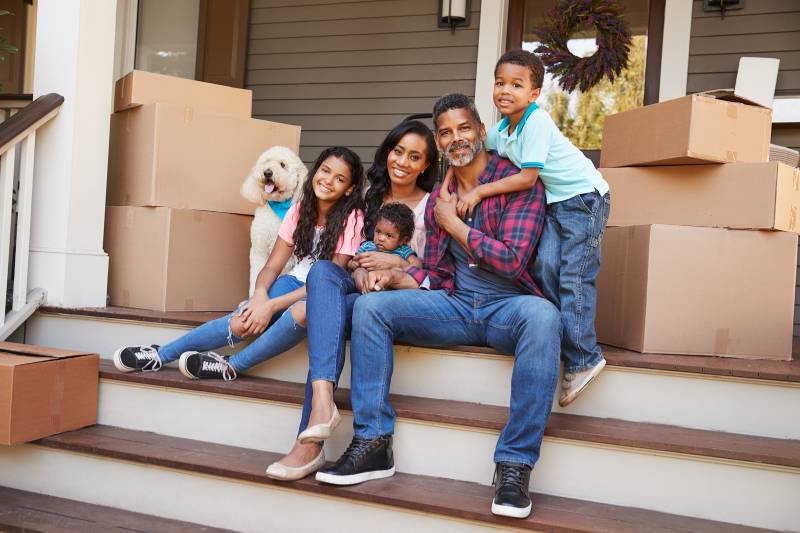 How to Use Self Storage During a Move
There's no question that moving homes can be a stressful experience. But, one clear way to minimize your stress it using self storage during a move. A convenient space where you can temporarily store items you're not ready to sort through, or excess furniture and appliances you may not need right away at your new home, is essential.
If you're unsure how to use self storage when relocating, StorageMart is here to help. We offer premium self storage units, but beyond that, we also think it's crucial to offer our valued customers tips for making a move smooth and secure. Regardless of whether you need short-term or long-term storage during a move, consider these tips to simplify the process.
How to Use Self Storage When Relocating
Whether you plan to move across the country or across town, using self storage during a move makes the process easier. Consider these tips to maximize your space and your time when relocating.
Determine the Right Size: Start by making a list of the items you need to store during a move. For example, do you have an extra refrigerator, washer, or dryer you need to store? Measure each item and box you plan to put in self storage to make sure you select the right-sized storage space.

Consider Your Timing: While many self-storage units are available same day, you'll want to plan ahead to make sure you get the right size, location, and storage facility. Do some research online to assess your options and reserve in advance to take advantage of closer locations and potential discounts.

Evaluate Climate Controlled Units: If you have household items that need to be protected from harsh temperatures, consider a climate controlled self storage unit. Items such as family photos, important documents, family heirlooms, and even appliances, often need special care, and a climate controlled unit helps you safeguard your valuables.

Label All Boxes: The last thing you want to do is spend countless hours sorting through your self storage unit to find an item you need right away. Save time by labeling all boxes before you move them into your storage unit. Simply write on the box itself or invest in labels so you can detail the contents. When packing your storage unit, try and put household items you may need sooner than later toward the front of the unit for easy access.

Ask Questions: It can be daunting to navigate a move, which is why you should ask any and all questions you have when renting your self-storage unit. The experts at StorageMart are available to assist you and answer questions regarding self storage sizes, climate controlled units, and well-lit storage facilities.
Questions to Ask When Renting a Self-Storage Unit
At the time of a move, you may not know what to ask when renting a self storage unit. That's why we've compiled this list for you. Questions may include:
Do I need a security code to enter the self storage unit?

What hours can I access my self storage unit?

What type of security and lighting options are included?

Have the units been checked for pest control and moisture?
Choosing the Right Self Storage Unit During a Move
When it comes to navigating a move, know how to use self storage when relocating. Consider the spacious units, as well as climate control units available from StorageMart. When you reserve a spot online, you can choose from small (20 to 80 square feet), and medium (81 to 150 square feet) to large (151 to 300 square feet) units for your old toys.
Selecting a Storage Unit with StorageMart
Your household items, furniture, and clothing are valuable, which is why when using self storage during a move, you want a safe and secure spot for short-term or long-term storage. StorageMart has facilities that offer you the space and even climate controlled environments to maximize the lifespan of your old toys and your household furnishings. Find a StorageMart location in the United States, the United Kingdom, or Canada, and reserve a unit online today.
FIND A FACILITY NEAR YOU!
Not sure what size you need? Try our storage size guide.
Exclusive discounts when you reserve online
Still have questions? Check out our FAQ.
Learn self storage tips from the experts at StorageMart
Read this helpful guide from StorageMart to improve your quality of life with self storage.