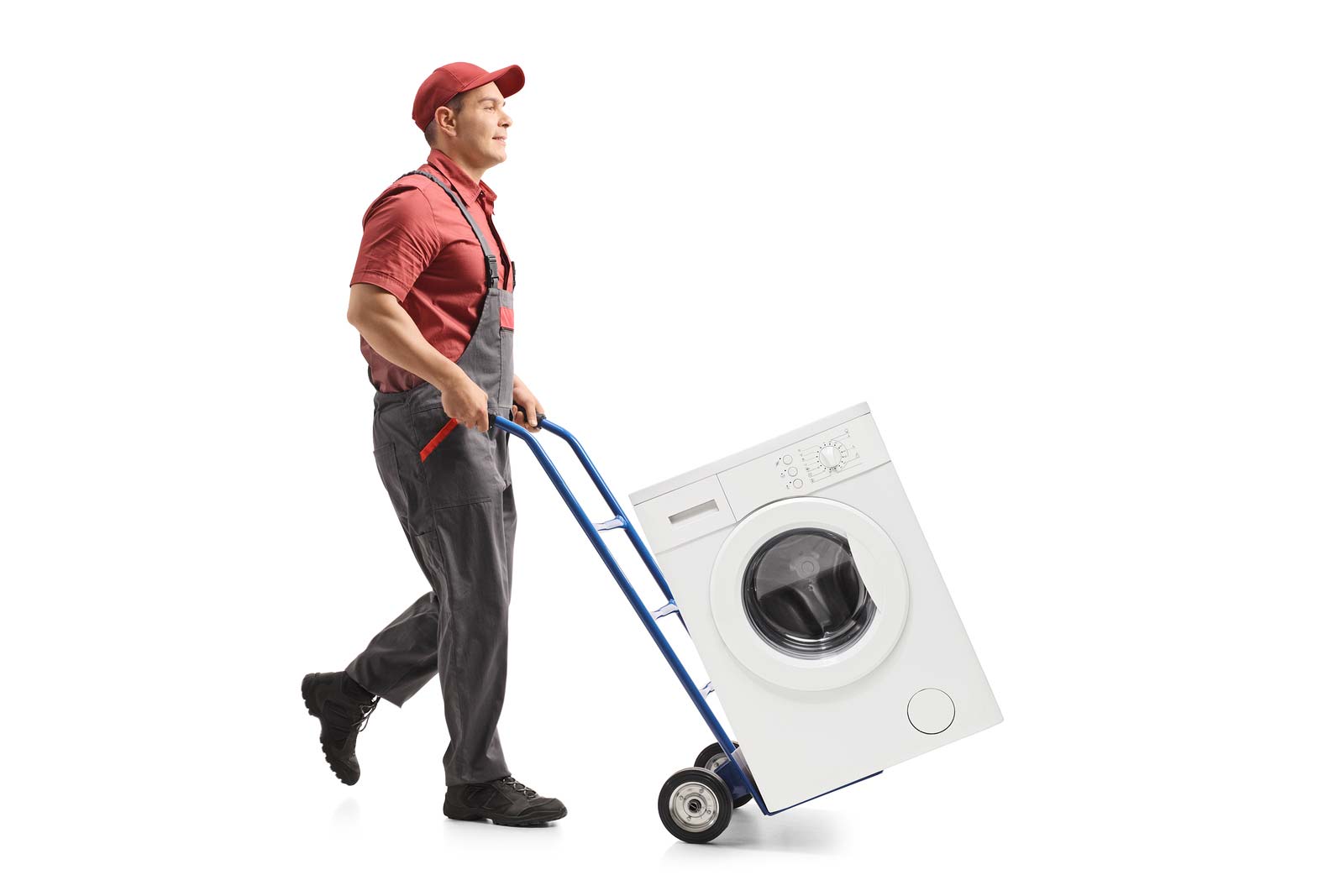 How to Prepare a Washing Machine for Self Storage
Your washing machine is more than likely one of the most used appliances in your home, so when it's time to temporarily move it, it's crucial to learn how to store a washing machine to preserve its condition. Ensure that one of your most used – and most expensive – appliances is in tip top shape before, during, and after storage with these tips.
How to Store a Washing Machine in 5 Stages
While it may seem complicated to move and store such a heavy appliance, with these simple steps, you can easily re-locate your washing machine into self storage.
Clean and Dry the Appliance: After your last load of clothes are clean, wipe out the interior and exterior surfaces of your washing machine with a microfiber cloth. Wipe away any stains and eliminate hair, dirt and small debris from the unit. Leave the door of the washing machine open to allow for airflow to dry out the unit. It works best if you start preparing a washing machine for self storage at least one week before your move.

Shut Off the Water: After the last rinse cycle is complete and you've wiped down the washing machine, prepare the appliance for storage by shutting off the hot and cold water valves from the wall. It may be necessary to enlist the help of a professional if you are unsure how to turn off the water and disconnect the hoses. Make sure, too, that you also flip the switch on your home's circuit breaker before you begin disconnecting hoses.

Safely Secure Hoses and Plugs: The last thing you want is to begin the process of storing a washing machine only to learn that you've misplaced the hoses and electrical components. For safe keeping, bag any electrical wires, plugs and hoses and label these items so you can retrieve them at a later time.

Load the Washer: When determining how to store a washing machine, remember that this appliance can be very heavy. To protect your body and your back, consider using a sack barrow to remove the unit from your home and into a luton van. Carefully wedge the sack barrow underneath the washing machine and roll it into and out of a self storage unit. It's also important to tape down any doors of the machine that may open during transport. You can also wrap the entire unit with a large blanket so it is not prone to dings while moving from your home to a truck and ultimately, to a storage unit.

Store and Secure: While most people want to tightly pack a self storage unit to maximize the space, avoid placing boxes or items on top of your washing machine while in storage. In fact, it's best to leave the lid of the washing machine ajar so moisture does not build up within the unit and cause mildew to form.
Tips for Storing a Dryer
It's likely that when storing a washing machine, you also have a dryer to think about. This unit can be a bit more complex to move, especially if the unit is gas operated. Consider these tips:
Turn off the gas valve and disconnect the hose carefully

Enlist the help of a professional if you are unsure how to turn off and remove gas hoses

Thoroughly clean out the lint trap

Leave the door of the dryer ajar while in storage to allow for adequate air flow
Selecting a Storage Unit with StorageMart
Keep your large appliances in the best shape possible when not in use by learning how to store a washing machine properly. Once loaded, you can enjoy the convenience of the premium units available from StorageMart. Each storage facility offers spacious options and our staff is ready to assist you in finding a temporary or permanent home for your prized possessions. Find a StorageMart location in the United States, the United Kingdom, or Canada, and reserve a unit online today.
FIND A FACILITY NEAR YOU!
Not sure what size you need? Try our storage size guide.
Exclusive discounts when you reserve online
Still have questions? Check out our FAQ.
Learn self storage tips from the experts at StorageMart
Read this helpful guide from StorageMart to improve your quality of life with self storage.